Endorse This: Rand Paul Vs. A 'Clown'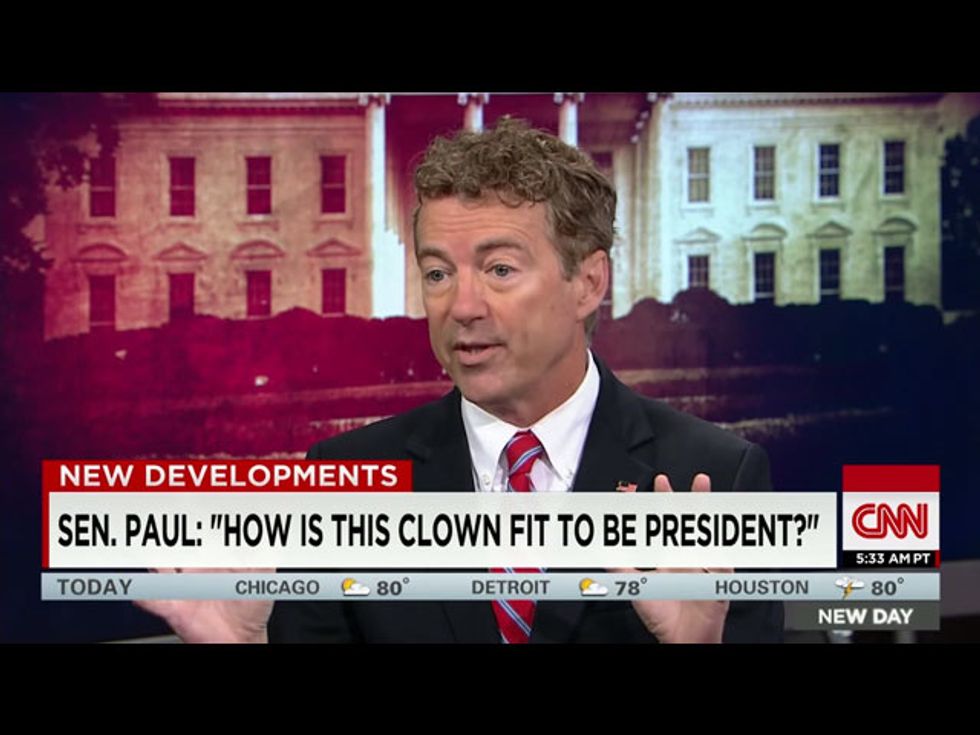 Rand Paul is firing back at Donald Trump for his insults: He's denouncing Trump for causing politics to sink so low — and wondering how anyone could think this "clown" is fit to be president.
But just think, though: A few years ago, that was the same stuff people used to say about Rand Paul.
Video viaNew Day/CNN.
Get More to Endorse Delivered to Your Inbox
[sailthru_widget fields="email,ZipCode" sailthru_list="Endorse This Sign Up"]