Endorse This: Rand Paul's Amazing 'Shush' Moment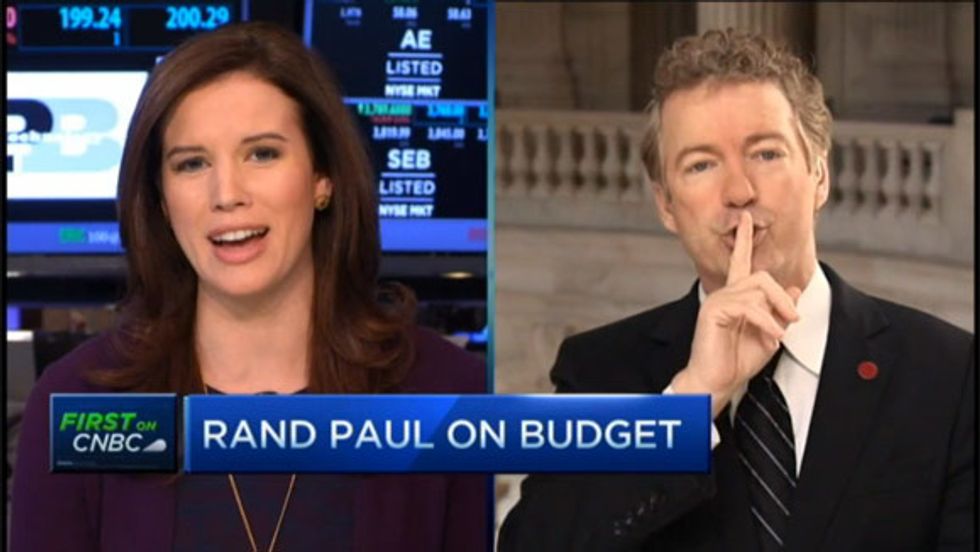 Senator Rand Paul (R-KY) may have just demonstrated why he's not a realistic candidate for president, all during one interview Monday with CNBC's Kelly Evans.
Click above to watch Paul indulge in vaccine fear-mongering, get in an argument about his ophthalmology certification — and oh yeah, tell a female reporter to shush in the middle of a discussion on corporate taxes — then share this video!
Video via CNBC.
Get More to Endorse Delivered to Your Inbox
[sailthru_widget fields="email,ZipCode" sailthru_list="Endorse This Sign Up"]