Endorse This: Recording Reveals Trump Impersonating PR Rep, Planting Stories About Himself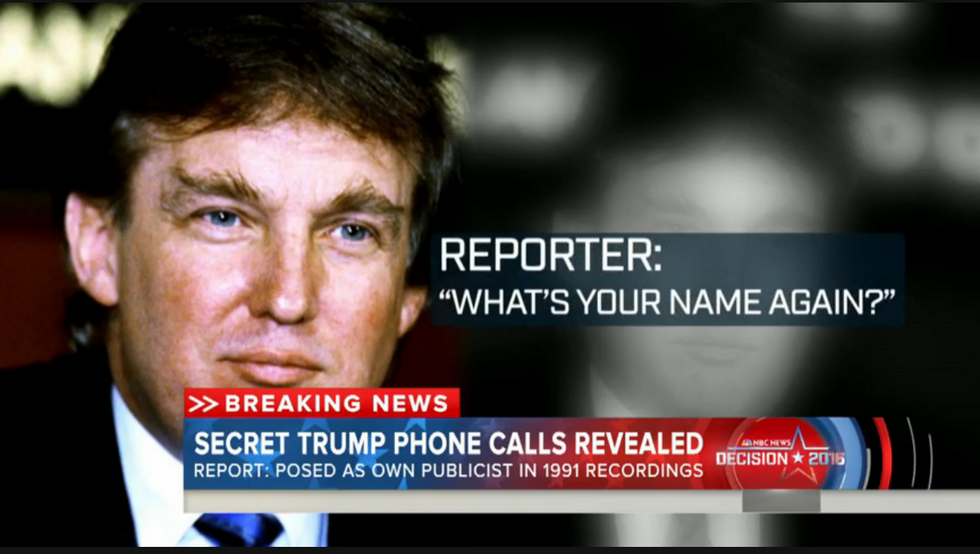 It shouldn't be any surprise that Donald Trump used to call up reporters and plant stories about himself while impersonating public relations professionals.
And yet, that doesn't make it any less entertaining.
In tapes uncovered by The Washington Post's Marc Fisher, Trump — or, as he says in the call, part time Trump spokesman John Miller — is heard calling People magazine reporter Sue Carswell, casually discussing his recently-ended marriage to Ivana Trump, his new relationship with Marla Maples, and how in demand he — ahem, his boss — is, regularly fielding phone calls from women interested in dating… his boss. Like Madonna.
Apparently, Trump pulled this kind of stunt all the time. He even admitted later to Carswell that the impersonation was a "joke gone awry."
But no! Don't worry about this! Go ahead, America! No chance at all this guy is a dangerous egomaniac, committed to nothing but his own personal benefit, cheating however he can, whenever he can, to get anything he wants.
Nothing to see here!