Endorse This: Remembering David Bowie — Ziggy Played Guitar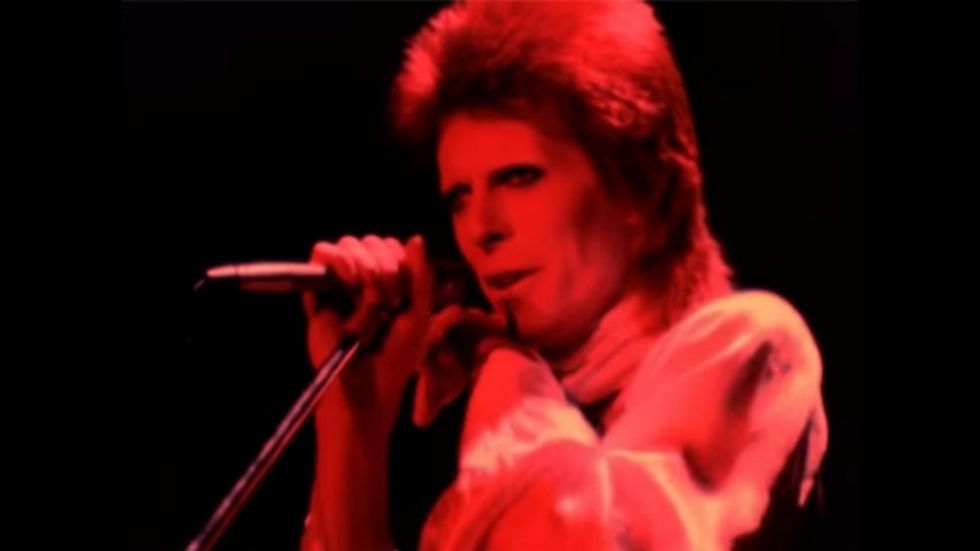 Rock legend David Bowie has passed away, it was announced this morning, just days after his 69th birthday, and following both an 18-month battle with cancer and the making of his final album, Blackstar.
As a musician, actor, and a living force of pop culture, Bowie changed the way millions of people experienced art, sexuality, humanity, and themselves.
Click above to watch one of Bowie's classic performances as his onstage alter-ego, the androgynous spaceman Ziggy Stardust.
Video via EMI Music.
Get More to Endorse Delivered to Your Inbox
[sailthru_widget fields="email,ZipCode" sailthru_list="Endorse This Sign Up"]