Endorse This: Roger Stone Says It's Not A Threat To Give Out Delegates' Hotel Room Numbers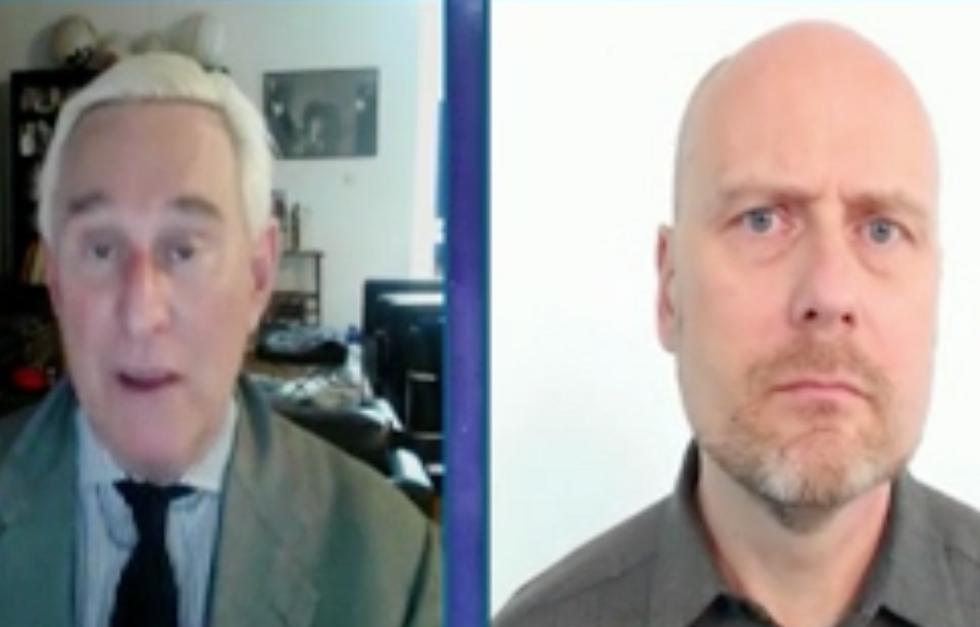 In an interview with Stefan Molyneux of Freedomain Radio on Tuesday, Roger Stone discussed this summer's Republican National Convention in Cleveland, and specifically the possibility that delegates who are required to vote for Donald Trump on the convention's first ballot may support another candidate on subsequent ballots, should Trump fail to receive the required 1,237 votes. Trump had threatened to sue the RNC, until he realized it is a private organization that sets and follows its own rules.
Instead, Stone said he — Stone, that is — would "disclose the hotels and the room numbers of those delegates who are directly involved in the steal. If you're from Pennsylvania, we'll tell you who the culprits are. We urge you to visit their hotel and find them."
Even in this hectic and violent election season, Stone's comments raised plenty of eyebrows.
Of course, that doesn't mean they would be condemned by the Trump campaign. Here's Healy Baumgardner, "Senior Press Representative" for campaign, shifting the discussion to the protestors who have interrupted Trump events across the country, most notably by shutting down a rally in Chicago.
And then there was this exchange between Jeff DeWitt and Brent Bozell, surrogates for Trump and Cruz, respectively. DeWitt downplays Stone's comments and his connections to the Trump campaign (relevant discussion occurs at 2:07):
In an interview with Alex Jones Wednesday focused on the "Stop the Steal" protest movement — which is organizing marches in Cleveland should Trump's path to the nomination be interrupted by, in Jones's words, "the roaches that are the trash and the Nazi collaborators, like George Soros," — Jones asks Stone about the types of pressure Stone wants to place on delegates who don't back Trump.
"And hey, it's a free country, if we're staying in the hotel, we can go knock on their hotel room door, like you said, right?" Jones asks.
"I have friends in every delegation, so I will be able to tell you which state delegations are involved in the big steal, which party leaders are ring leaders in the big steal," Stone responds, before addressing the previous day's uproar at his comments: "We do not violence, we're not talking about roughing anybody up, but we are talking about is being a presence to let people feel the pressure of the American people."

Stone repeats throughout the interview that he's not advocating violence, but one wonders what exactly he expects will happen when Trump supporters show up at the hotel rooms of convention delegates.
For what it's worth, this has been the Trump/Stone playbook this entire election: distancing themselves, after the fact, from their wink-and-a-nod calls for violence. It recalls an article we published yesterday, in which a German newspaper editor described the strategy of the anti-immigrant political party Alternative for Germany:
"They are playing both parts… There is this fantasy about violence, and on the other hand, [they say] 'No, it was a misunderstanding.'"