Endorse This: Rudy Goes Full Derp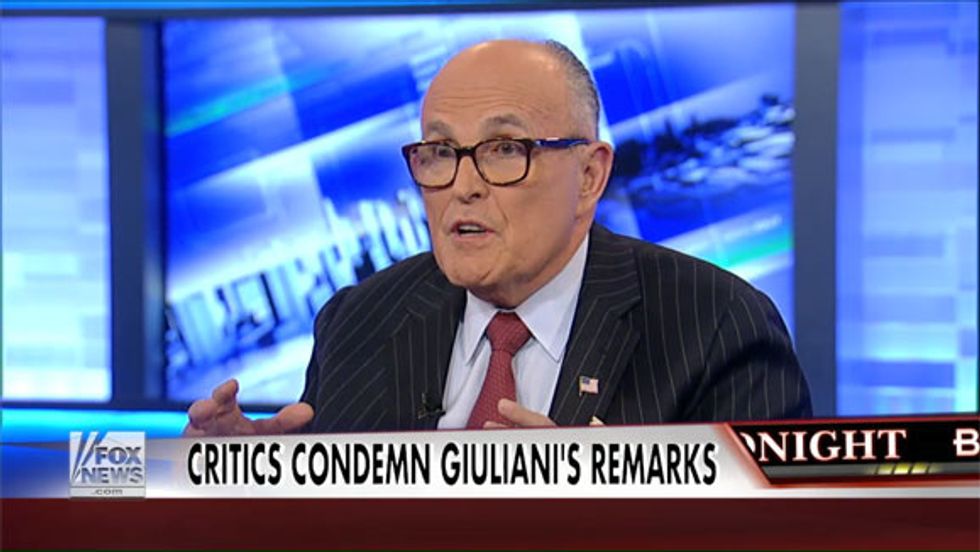 Rudy Giuliani is just digging in further on his comment this week that President Obama doesn't really love America — and now, Rudy is even playing the "Communist" card on both Obama and his World War II veteran grandfather.
Click above to watch Rudy reach down into the netherworld of right-wing paranoia — then share this video!
Video viaThe Kelly File/Fox News.
Get More to Endorse Delivered to Your Inbox
[sailthru_widget fields="email,ZipCode" sailthru_list="Endorse This Sign Up"]