Endorse This: Senator's Musical Phone Call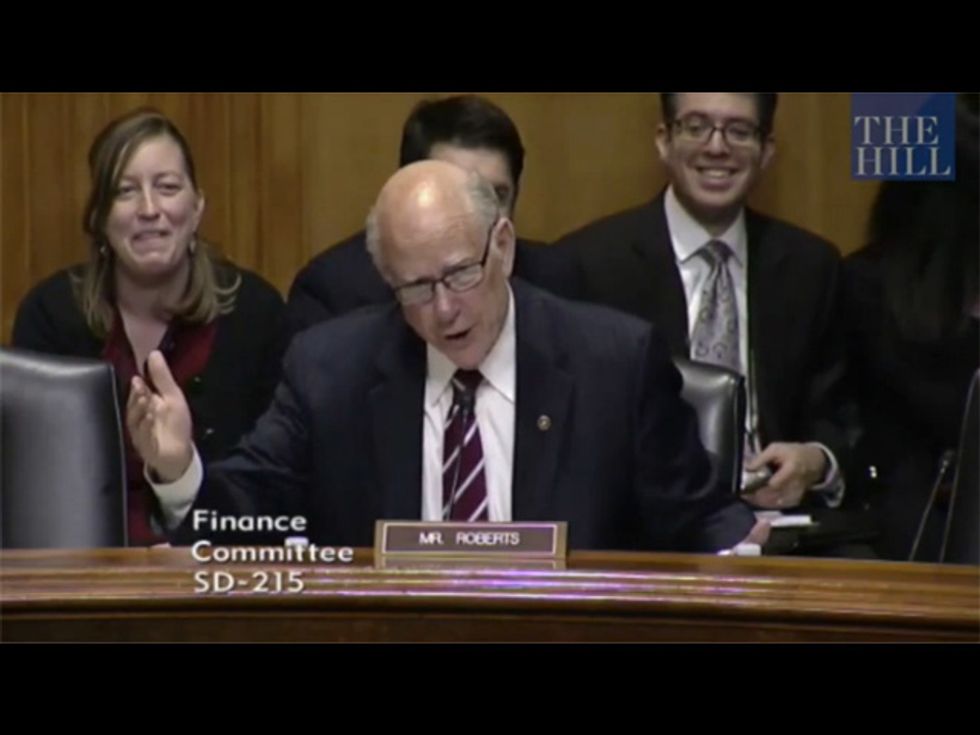 Senator Pat Roberts (R-KS) inadvertently showed off his lighter side Thursday — courtesy of his cellphone ringing out in the middle of a committee hearing.
Click above to watch this usually stone-faced lawmaker really let it go — if only for a moment. Then share this video!
Video viaThe Hill.
Get More to Endorse Delivered to Your Inbox
[sailthru_widget fields="email,ZipCode" sailthru_list="Endorse This Sign Up"]