Endorse This: So Do The Hispanics Love Trump?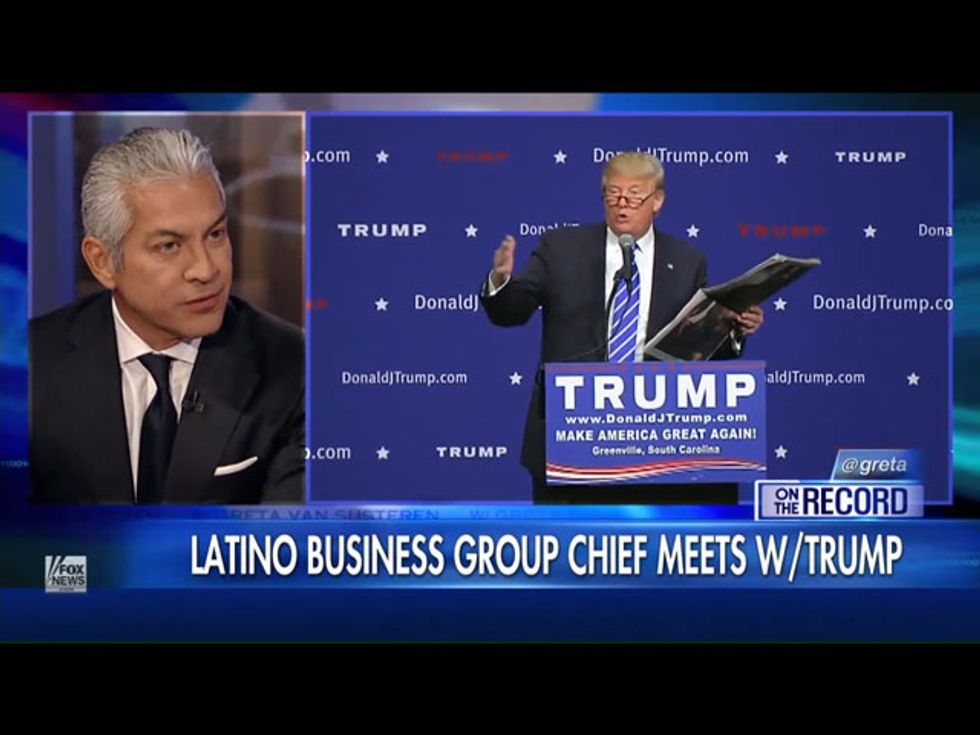 The Hispanic Chamber of Commerce took a bold step this week, with the group's head Javier Palomarez meeting with a presidential candidate whose main platform right now is to deport lots of Hispanics.
Watch as Palomarez talks about what it was actually like to have a conversation with Donald Trump — and answers whether Latino voters are willing to support him right now. The answer might surprise The Donald.
Video viaOn The Record With Greta Van Susteren/Fox News.
Get More to Endorse Delivered to Your Inbox
[sailthru_widget fields="email,ZipCode" sailthru_list="Endorse This Sign Up"]