Endorse This: Take Ben Stein's Lunch Money!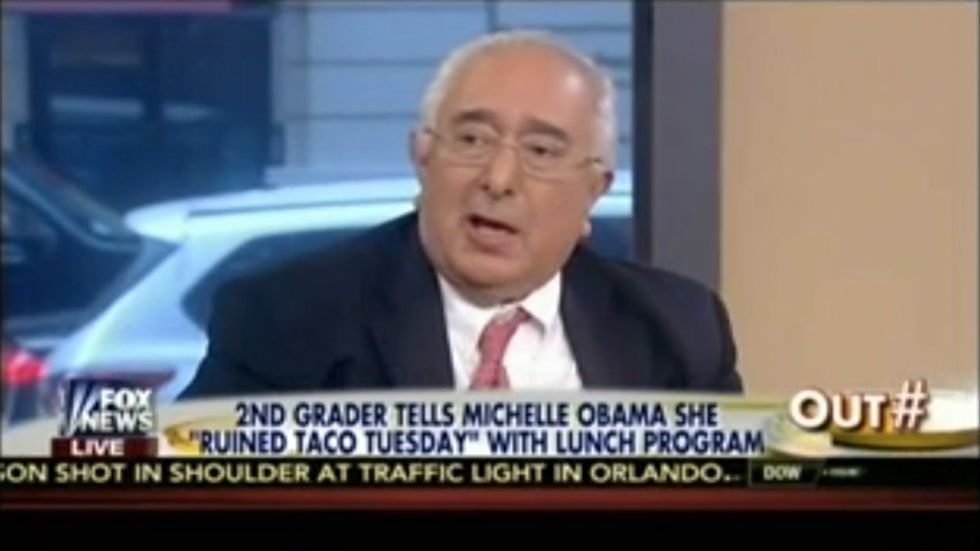 The good people at Fox News have shown a remarkable hatred against Michelle Obama's efforts to serve better food to schoolchildren. And now Ben Stein has turned it up to another level: It's just like George Orwell's Nineteen Eighty-Four!
Click above to watch the former Nixon speechwriter warn against a diabolical regime seeking to destroy the freedom of the people — yes, really — then share this video!
Video viaFox News/Media Matters.
Get More to Endorse Delivered to Your Inbox
[sailthru_widget fields="email,ZipCode" sailthru_list="Endorse This Sign Up"]