Endorse This: The Colbert Trump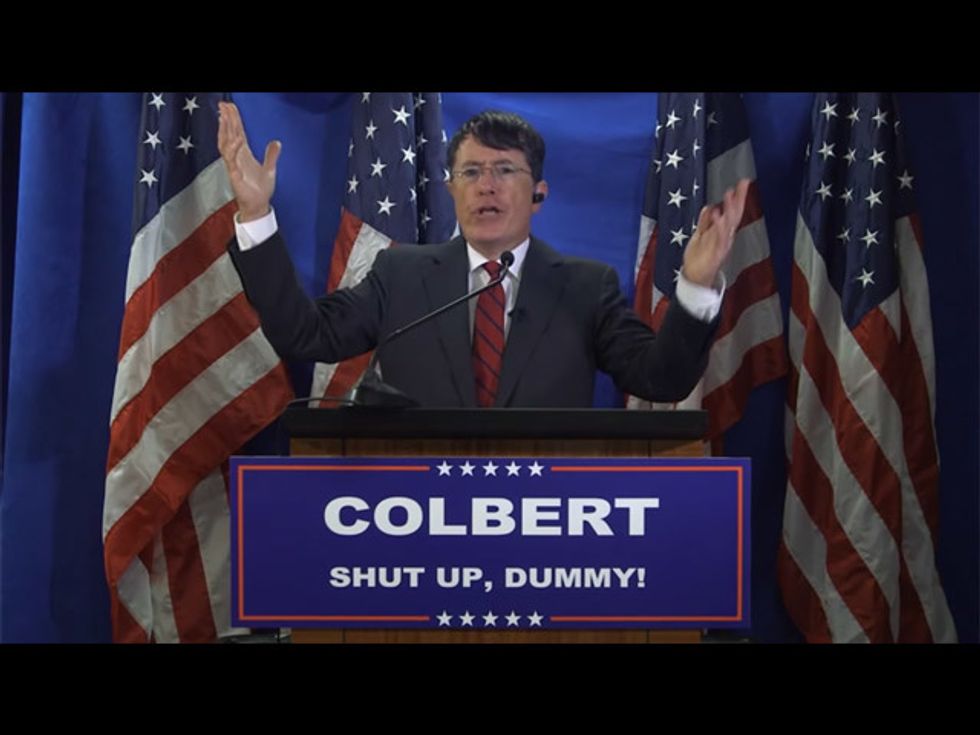 Stephen Colbert's new gig on The Late Show hasn't even started yet. But he still had to get in on sending up Donald Trump's presidential campaign announcement, hair and all.
Watch Stephen make a pledge to the American people — to make late-night television great again for this horribly broken nation.
Video viaThe Late Show with Stephen Colbert/CBS.
Get More to Endorse Delivered to Your Inbox
[sailthru_widget fields="email,ZipCode" sailthru_list="Endorse This Sign Up"]