Endorse This: The Hoosier State Of Confusion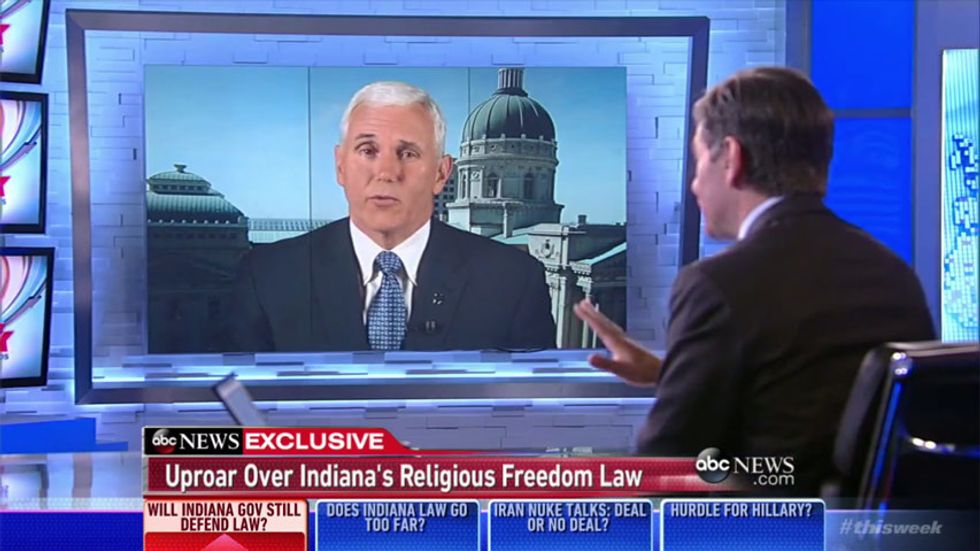 Indiana Governor Mike Pence (R) had a peculiar time defending his state's new "religious freedom" law on Sunday, when George Stephanopoulos asked him on Sunday whether it would indeed authorize discrimination against gay people — and then asked it again, and again, and again, after Pence just wouldn't answer.
Click above to watch Pence repeatedly extoll his state's virtues — while dodging the actual question — then share this video!
Video viaThis Week/ABC News.
Get More to Endorse Delivered to Your Inbox
[sailthru_widget fields="email,ZipCode" sailthru_list="Endorse This Sign Up"]