Endorse This: The Michelle Obama And Ellen Dance-Off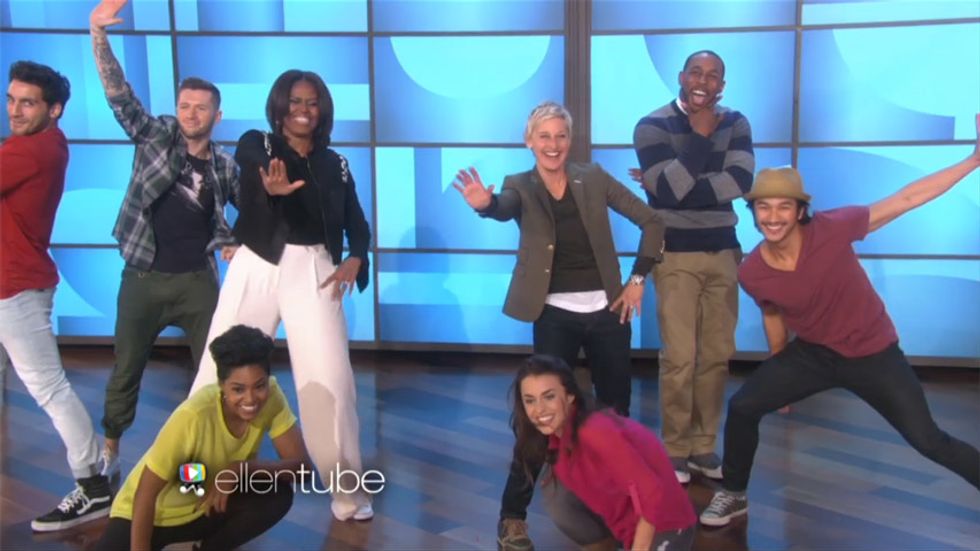 First Lady Michelle Obama really pulled out all the stops with her latest effort to promote exercise: She joined Ellen DeGeneres and the stars of So You Think You Can Dance for a choreographed musical spectacular.
Click above to see the excitement – then share this video!
Video viaThe Ellen DeGeneres Show.
Get More to Endorse Delivered to Your Inbox
[sailthru_widget fields="email,ZipCode" sailthru_list="Endorse This Sign Up"]