Endorse This: The Sacred Jedi Vows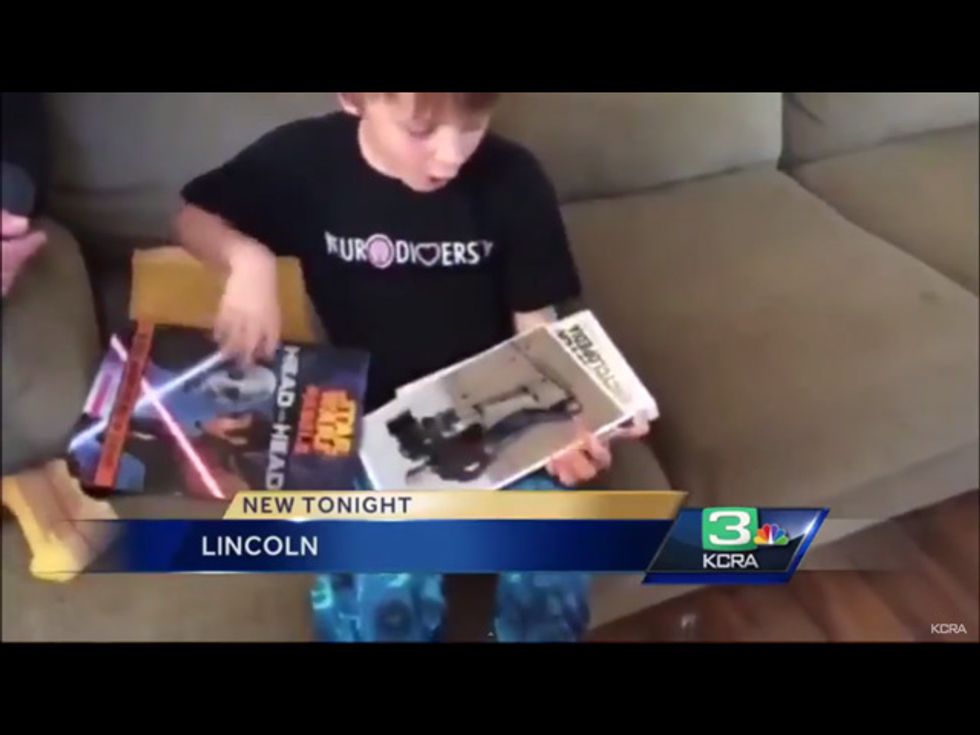 The new Star Wars trailer has everybody buzzing. But one young boy in California was worried to find out something about the mythos: Jedi don't get married — which was especially alarming, seeing as he wants to be one.
Click above to see how this young fan got an answer — and from a very authoritative source. Then share this video!
Video viaKCRA.
Get More to Endorse Delivered to Your Inbox
[sailthru_widget fields="email,ZipCode" sailthru_list="Endorse This Sign Up"]