Endorse This: Trump Drops An 'Anchor' On Ted Cruz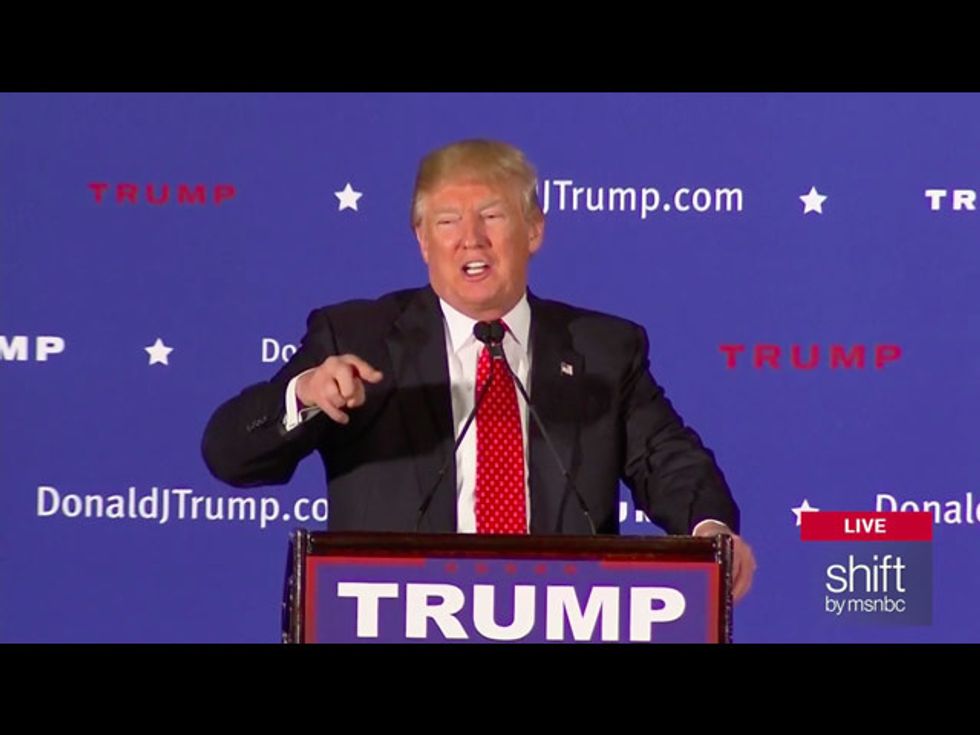 Donald Trump is taking the strangest post-debate victory lap of all — from the Fox News debate he dramatically skipped. And while he's at it, he's celebrating all the heat that his hated rival Ted Cruz took on immigration — and invoking the ultimate insult.
"He's an anchor baby — Ted Cruz is an anchor baby in Canada!" The Donald exclaimed at a rally Friday. "But Canada doesn't accept anchor babies — they just waited a long time."
Just for Trump's information: Canada does in fact have unlimited right of citizenship by birth on Canadian soil — or "anchor babies" as they are offensively called.
Trump seems to be so tied up in hating on Cruz, that he's even getting mixed up with his talking points. After all, Cruz had to have been a Canadian dual citizen in order to renounce his citizenship a year-and-a-half ago!
Video via NBC News.
Get More to Endorse Delivered to Your Inbox