Endorse This: Trump Vs. McCain (Another One)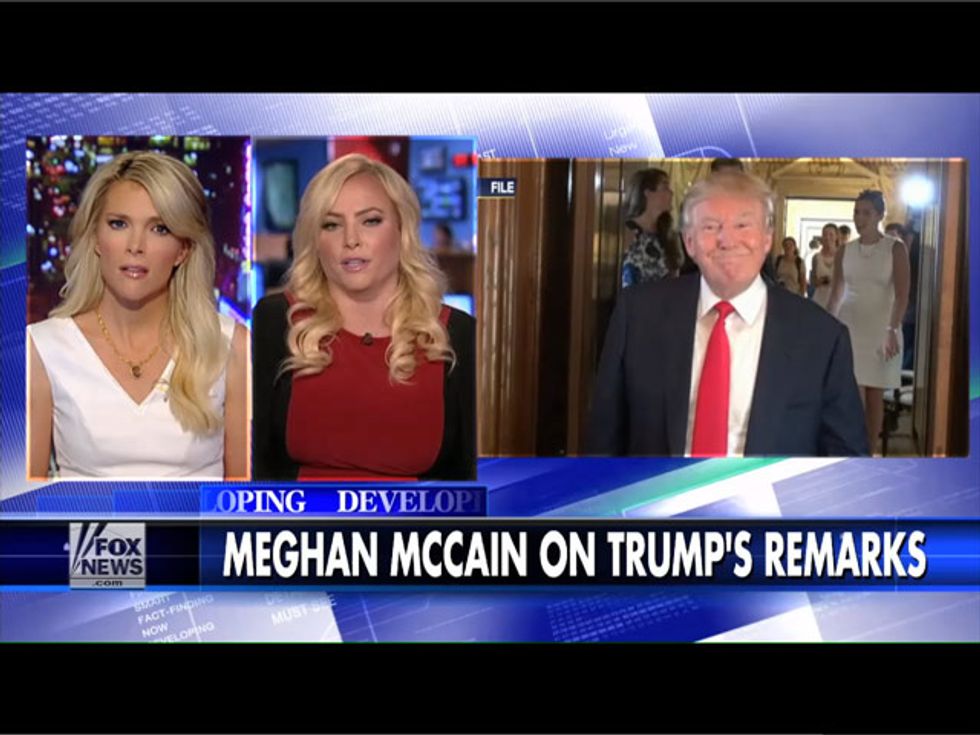 Senator John McCain (R-AZ) has shown remarkable restraint responding to Donald Trump after the bellicose candidate accused him of being a war hero only because he got captured. But McCain's daughter isn't being so laid back.
Check out Meghan McCain's appearance Monday night on Fox News. The Donald might take an exception of his own to Meghan calling him "an extremely disconnected millionaire living in New York City" — after all, he's actually worth TEN BILLION DOLLARS.
Video viaThe Kelly File/Fox News.
Get More to Endorse Delivered to Your Inbox
[sailthru_widget fields="email,ZipCode" sailthru_list="Endorse This Sign Up"]