Endorse This: Watch Donald Trump Whine About 'Unfair' Delegate Math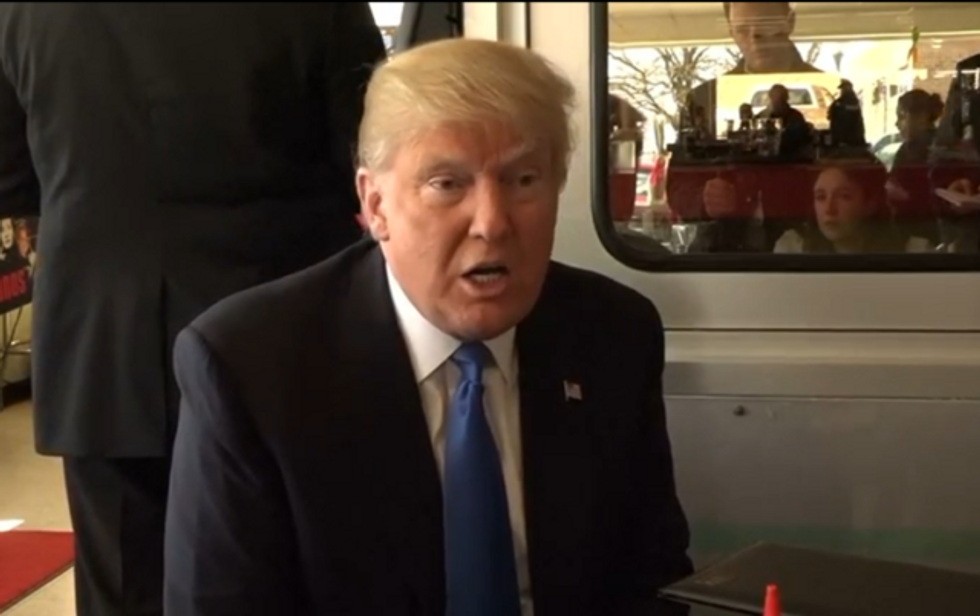 Poor Donald. Life is so unfair.
Donald Trump has to win 1,237 delegates on the first ballot at the Republican convention to become the GOP presidential nominee.
He's just a little upset that John Kasich, by insisting stubbornly on the democratic process, is "taking our votes."
But rules are rules, Donald. As you've said before — whether it's women who'd attempt to get abortions if the procedure is illegal or Mexicans and Muslims who come to this country in search of a better life for their families — we've got to follow the rules to Make America Great Again.
Evidently Trump is happy to face Ted Cruz as his main opponent right now. But John Kasich? He shouldn't be allowed to run. He's siphoning votes away from…Trump! And that's not cool.
Screenshot via The Washington Post