Endorse This: Wedding Couple Isn't Teed Off At Obama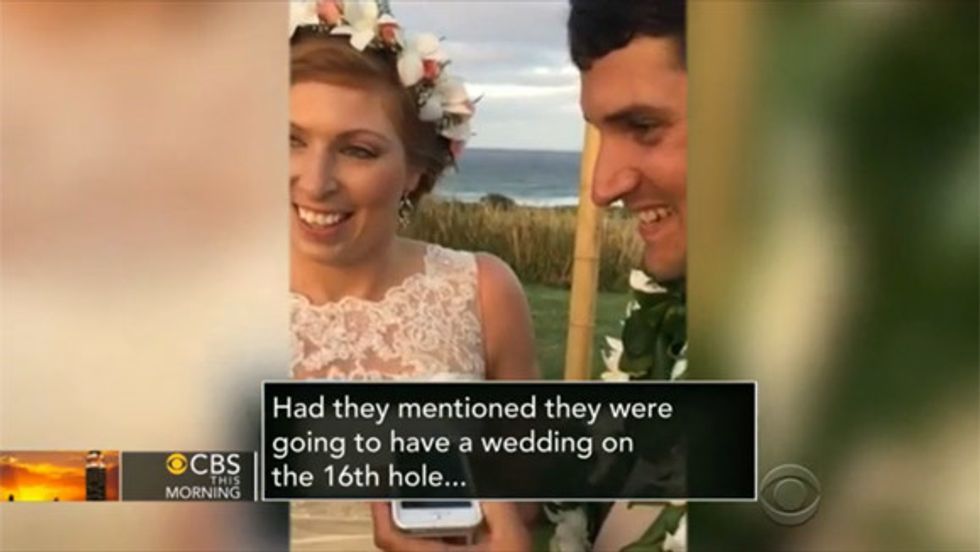 President Obama had a potentially very awkward moment after a golf outing at a Hawaii military base, when he found out that it had led to the relocation of a wedding for two Army captains — but the lucky couple weren't complaining after they actually got moved to an even better spot.
Click above to watch Obama's surprise phone call to the excited wedding party — and then share this video!
Video via CBS News.
Get More to Endorse Delivered to Your Inbox
[sailthru_widget fields="email,ZipCode" sailthru_list="Endorse This Sign Up"]