Endorse This: What Ben Carson Actually Said To A Gunman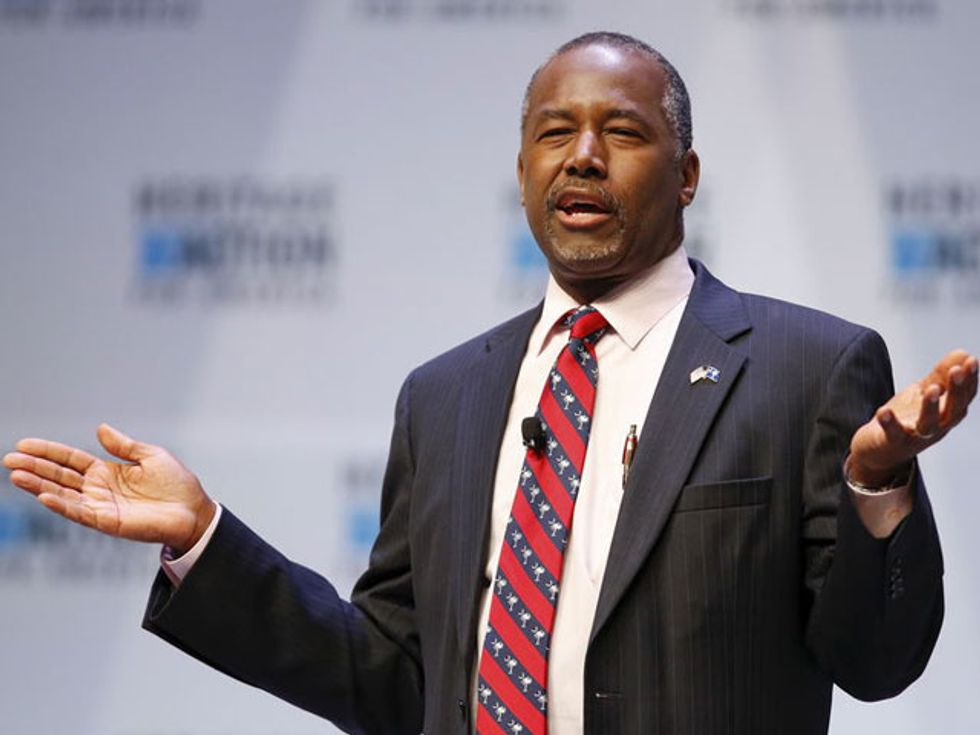 Ben Carson is in hot water after he blamed the victims of the Oregon mass shooting for not standing up to their attacker.
But it turns out, as Carson himself tells the story, he came face to face with an armed robber at a fast food joint — and he did even worse than the exact opposite of what he's telling everyone else to do now.
Still, it's interesting to imagine Ben Carson's hostage negotiation method: "I believe that you want the guy behind the counter."
Click above to give it a listen.
Audio viaSiriusXM News & Issues.
Photo: U.S. Republican candidate Dr. Ben Carson speaks during the Heritage Action for America presidential candidate forum in Greenville, South Carolina September 18, 2015. REUTERS/Chris Keane
Get More to Endorse Delivered to Your Inbox
[sailthru_widget fields="email,ZipCode" sailthru_list="Endorse This Sign Up"]