Endorse This: With Friends Like Santorum, Rubio Doesn't Need Enemies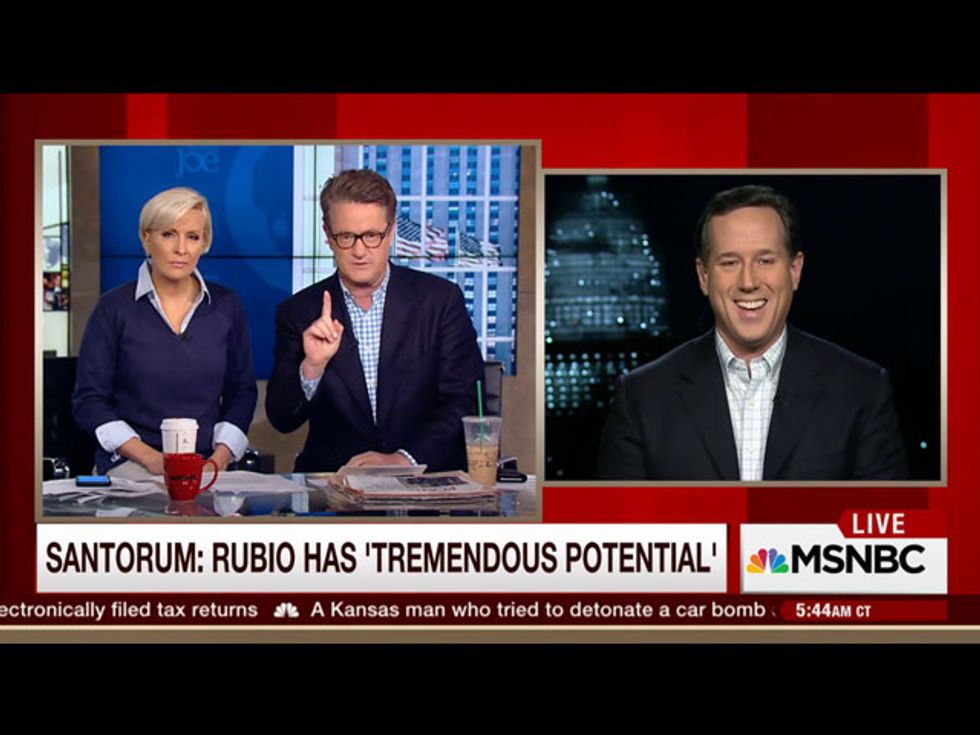 Marco Rubio has won the endorsement of recently dropped-out candidate Rick Santorum — but he might not want to have Santorum out there as his main surrogate, after an appearance Thursday on Morning Joe.
After Santorum had touted Rubio as a "born leader" in his endorsement, Joe and Mika asked him a simple question: Could he name Rubio's top accomplishment in the Senate?
And then after Rick bluntly said, "I guess it's hard to say there are accomplishments" when there's so much gridlock in Washington, Scarborough turned up the heat: Could he name even one accomplishment?
After much hemming and hawing — like saying that Rubio has been too busy running for president — Santorum said: "The bottom line is there isn't a lot of accomplishments, Joe, and I just don't think it's a fair question to say."
Wow, that was painful.
Video viaMorning Joe/MSNBC.
Get More to Endorse Delivered to Your Inbox