Endorse This: You Won't Believe Why Rick Scott Refused To Debate His Opponent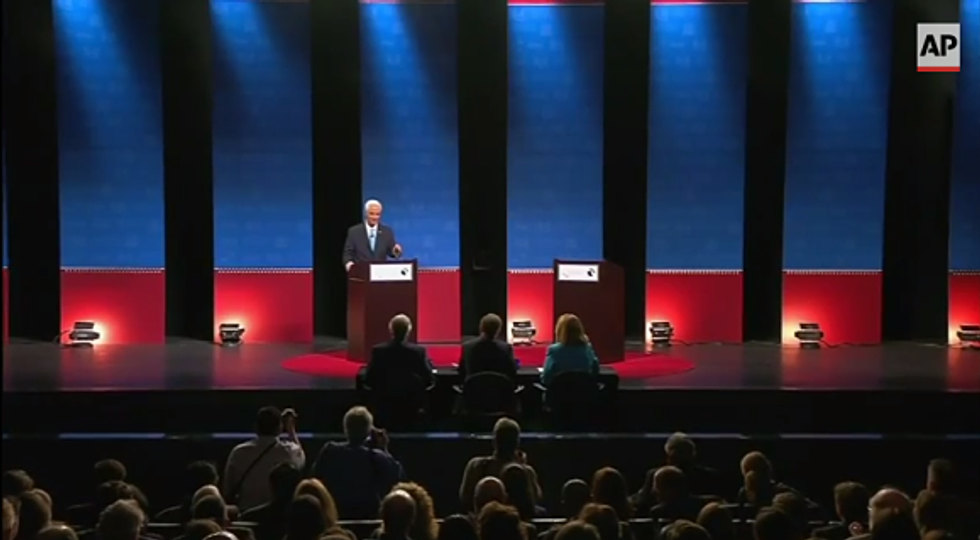 Move over, Vermont — Florida's gubernatorial race is now home to the weirdest moment of the 2014 campaign season.
On Wednesday evening, Republican incumbent Rick Scott and Democratic challenger Charlie Crist were scheduled to square off in the first televised debate of the race. But there was just one problem: Governor Scott refused to come out on stage. Click above to find out why — then share this video!
Video via The Associated Press/YouTube
Get More to Endorse Delivered to Your Inbox