#EndorseThis: Ben Carson Is Back — And As Entertaining As Ever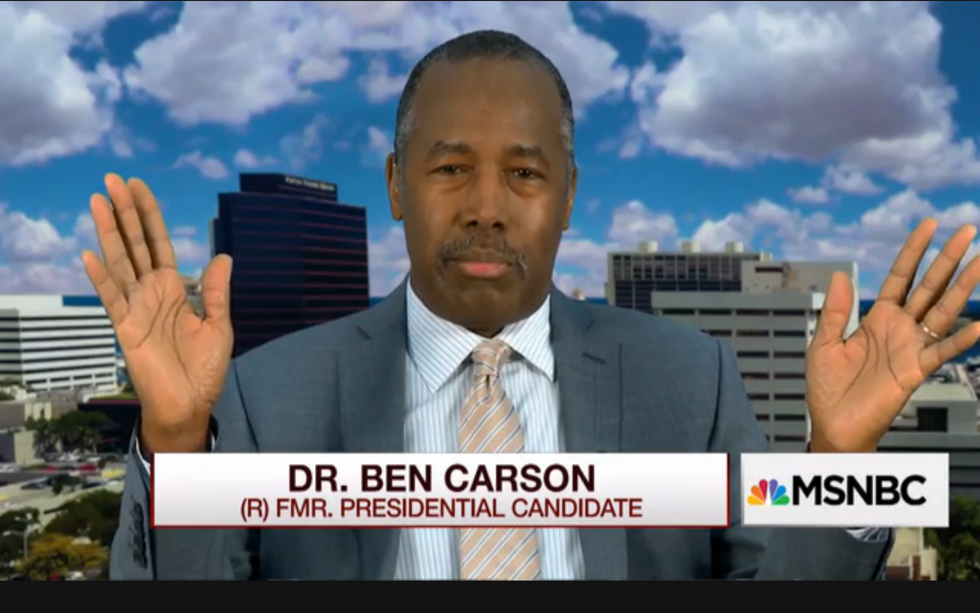 Ever since he dropped out of the Republican primary race last March, everybody has missed Dr. Ben Carson, the outspoken, very right-wing, and frankly weird neurosurgeon with the inspirational life story. He is now a surrogate for Donald Trump, the man who accused him of all kinds of grave offenses when they were political rivals. And today on MSNBC's Morning Joe, the surgical whiz offered yet another clue that he may actually have removed his own brain.
Defending Trump isn't easy these days, and Carson displays much spirit in the attempt. But a question from British correspondent Katty Kay badly irritated him — and the courtly physician's outrageously rude responses (it happened more than once) are funnier than any of the jokes he attempted.