#EndorseThis: It's The Biggest! Trump's Tax Scam, That Is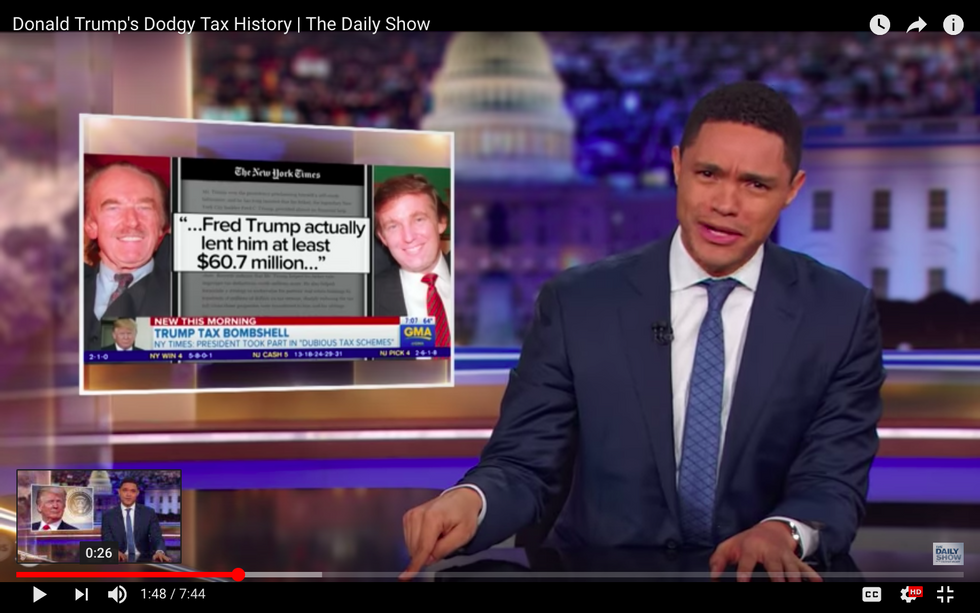 If you believe The New York Times — and the hundreds of thousands of documents supporting its investigation — then the president of the United States and his family defrauded the US Treasury of at least $500 million. What this means, as Trevor Noah points out, is that Trump's "origin story" of the brash young developer who built his own multi-billion-dollar empire is a fraud too.
This true crime tale as told by Noah is fascinating and depressing. Don't miss the moment when, as Fred Trump nears death, Donald sneakily rewrites his father's will to bail out his bankrupt enterprises.
Finally here is something Trump did that merits the "biggest" boast he repeats so often. And perhaps the worst news is that he still sees looting as his birthright — except now, he's perpetrating his tax scams and massive overspending in the White House, leaving us with a $1.6 trillion deficit.
Just click.