#EndorseThis: Maher And Geraldo Channel Vidal And Buckley In Epic Debate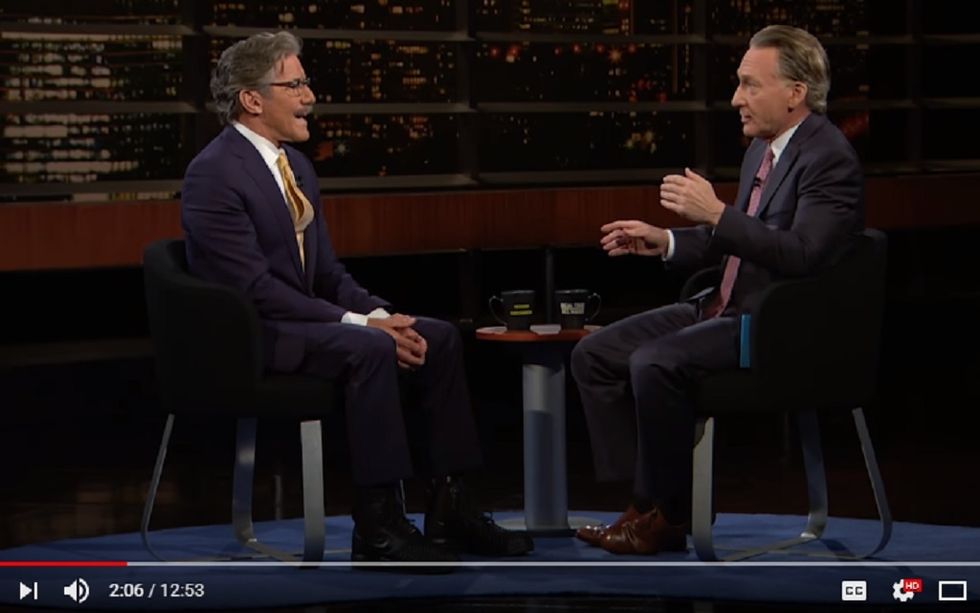 If campaigns are Thoroughbred races, then political debates are prizefights. A truly great debate will see both sides laid down for the count, only to come back with a flurry of point-scoring.
This clip from Real Time With Bill Maher begins with Fox News correspondent (and loyal Trump ally) Geraldo Rivera sparring with Maher over the character of the POTUS. The host points out that 45 is a sleazy person. Geraldo weakly says he knows and likes The Donald as a friend. Bill pounces, pointing out that O.J. Simpson was once a good-time buddy to other celebrities.
Then, the magic. Maher says he no longer looks up to Rivera as a journalist given the latter's irrational support of Trump. When the O.J. analogy turns into an attack, Geraldo channels the moment from 1968 when William Buckley told Gore Vidal, "Stop calling me (a Nazi) or I'll sock you in the (expletive) face."
Press play to see a classic bout reenacted in real time.