#EndorseThis: Chelsea Clinton Quietly Destroys Trump On The View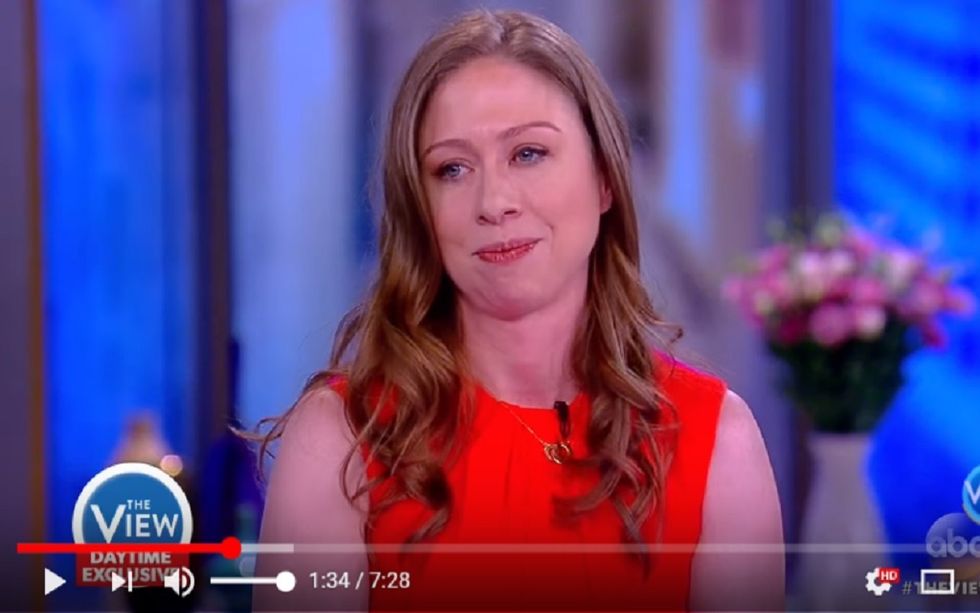 Fox News and the Trump era have turned the volume up in politics. Rather than sniff about capitol gains taxes, political figures are now expected to loudly insult one another. Otherwise, they're likely to be ignored. The only fact accepted by all sides is that nobody says anything we all agree with.
Enter Chelsea Clinton. Yes, the steely stateswoman nails President Trump on several points in this new clip from The View . But in a brilliant turn, Chelsea dings The Donald in completely non-partisan terms. "Do your job. Don't worry about the Oscar ratings," she tells Trump, quietly trashing the President's penchant for stupid distractions.
Republicans, Democrats and independents can all accept that, right? A President should perform well at his job and ignore just about everything Trump doesn't ignore.
Who would disagree? People in red hats. Click play to hear from a white hat.