#EndorseThis: Chris Christie Makes A Stunning Prediction About Trump's Fate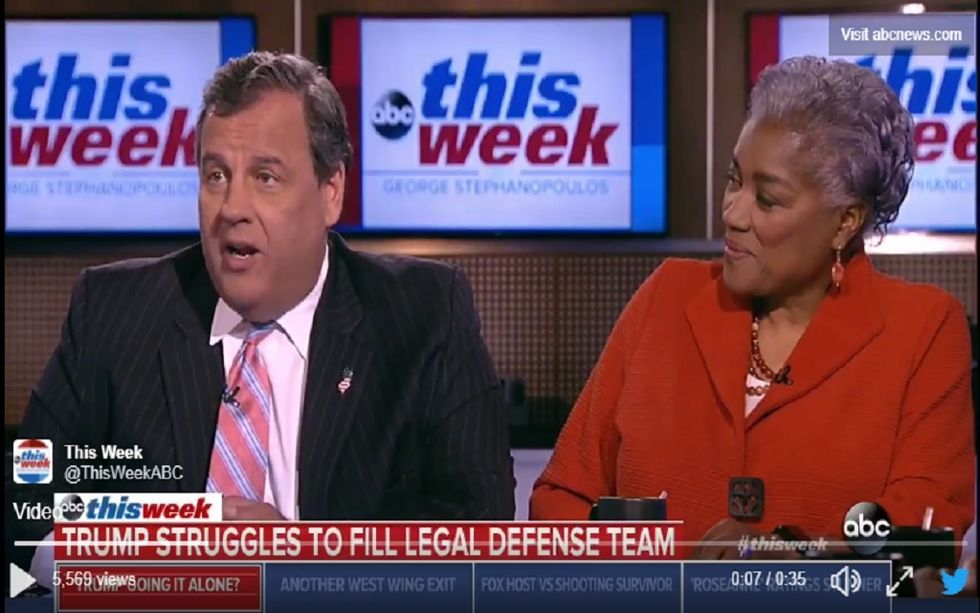 Chris Christie was once a Republican coastal liberals could get behind. That was before a series of selfish, vindictive, and corrupt decisions left the former New Jersey governor without a solid constituency in either party.
Do you believe in redemption? Christie is making himself quite useful as a pundit on ABC's This Week, where his occasional criticisms of President Trump carry more (ahem) weight thanks to the pair having shared a party, and a primary.
Christie unleashes a real doozy in today's short clip, stunning Donna Brazile and the panel. He begins by explaining that while Trump's carny hucksterism might be fine in front of 500 uber-jerks at a GOP fundraiser in Texas, in front of Special Counsel Robert Mueller, the Orange One's lying boasts and exaggerations would amount to a federal offense.
Big Boy saves the kill shot for the end. Trust us, clicking play is 40 seconds well spent.
Fmr. Gov. @ChrisChristie tells @GStephanopoulos Pres. Trump should not meet with Special Counsel Mueller: "He's a salesman, and salesmen at times tend to be hyperbolic… That's ok when you're working on Congress. It is not ok when you're sitting talking to federal agents." pic.twitter.com/saiGHUCbT9

— This Week (@ThisWeekABC) April 1, 2018