#EndorseThis: Chris Rock Says Jesus Is Coming Back To Kick Trump's Covfefe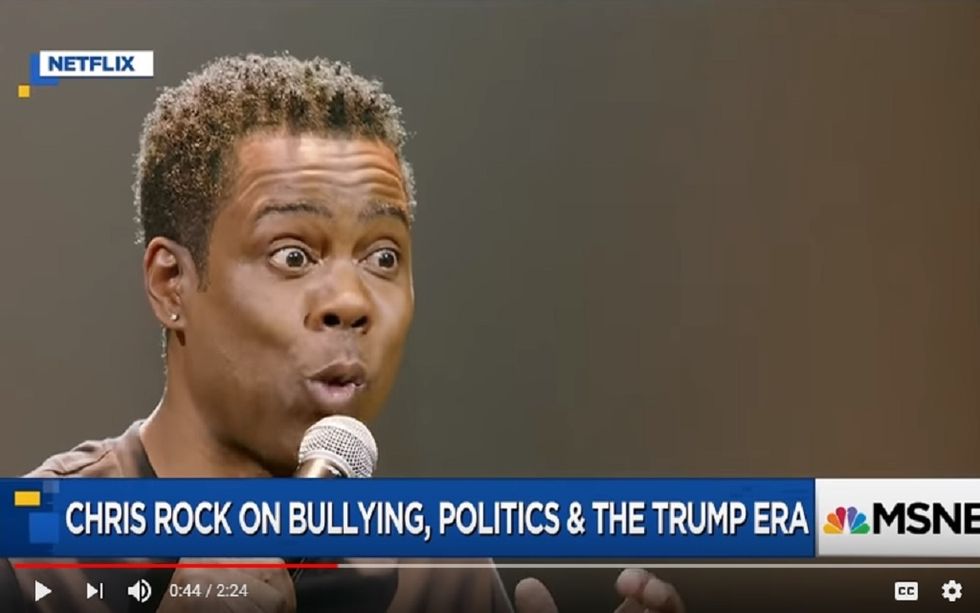 Politics involve action and reaction. The Reagan era led to the punk rock movement and a new generation of liberals. Bill Clinton's election led to a conservative Congress, but the ensuing Democratic push-back gave us the golden era of the late 1990s.
In today's clip, taken from Chris Rock's new Netflix special, the inimitable comedian praises George W. Bush for being such a lousy POTUS that Americans were ready to give Barack Obama, a black man, fair hearing. For that unwitting accomplishment, Bush belongs in the pantheon of African-American history next to Rosa Parks – albeit with a gigantic asterisk.
Rock laughs that President Donald Trump could "succeed" in the same way. If Reagan gave us the Dead Milkmen and Bush gave us Obama, whose rise to political prominence will be the result of Trump? Holy covfefe, Rock has an idea.
Click play to hear the revelation…literally.
A history lesson from @chrisrock . pic.twitter.com/AVXUmtMHv8

— Netflix Is A Joke (@NetflixIsAJoke) February 19, 2018