#EndorseThis: CNN Gets Rudy Giuliani To Admit Likely Collusion With Russia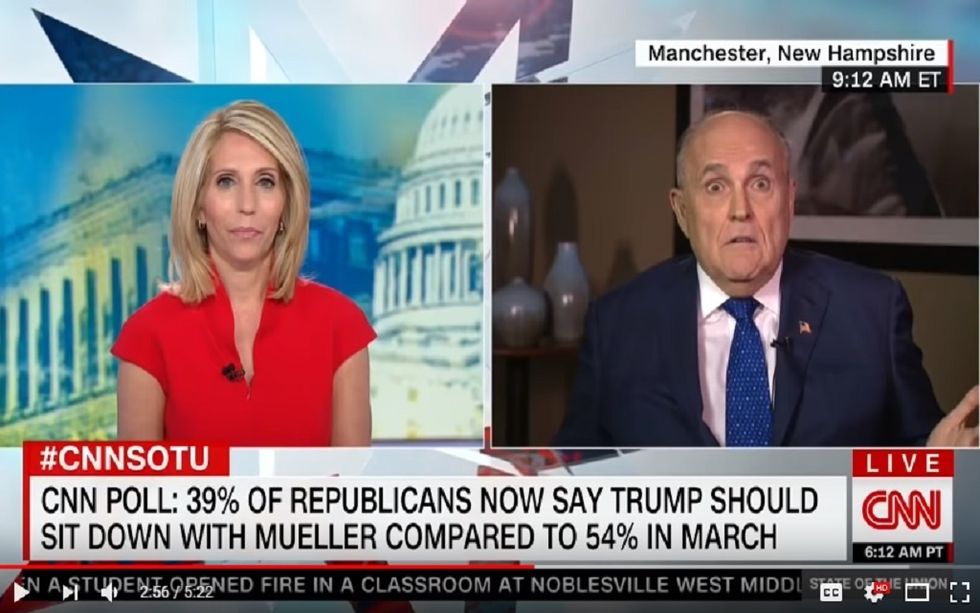 CNN suffered a PR crisis a few months ago after making errors on the air. But slowly but surely, a few hard-nosed and skillful journalists are helping the network regain its street cred among political insiders.
In this incredibly-overlooked clip from Memorial Day weekend, CNN's Dana Bash presses Trump legal henchman Rudy Giuliani about the solidity of his no-collusion claims. In a stunning moment of clarity, the former New York mayor admits he doesn't know whether members of the 2016 Donald Trump campaign colluded with Russia or not.
Bash proceeds to call Guiliani to the carpet over the obvious politics being played by Trump and his team over "Spygate." Hearing Rudy rant, riff, and retreat while trying to squirm out of answering is worth the price of admission.
Play for proof.