#EndorseThis: Colbert Clowns Trump On Guns In Schools And Phony People Skills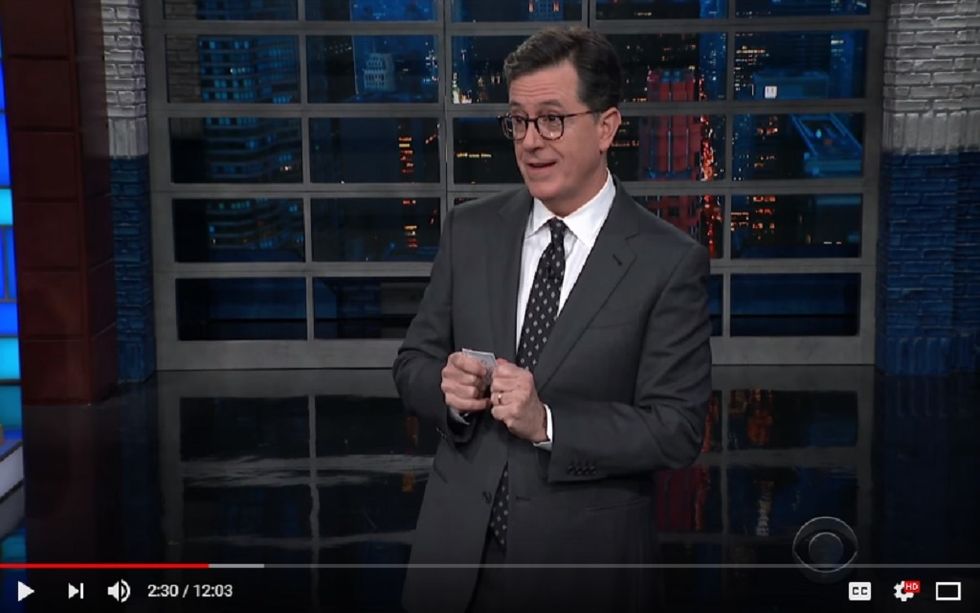 Stephen Colbert enjoys a rare privilege among late night hosts. Respected as a humble man and a shy self-promoter, whenever Backbone takes to Twitter to tout one specific monologue it's a sure sign that his latest rant is epic.
Colbert doesn't disappoint in this clip tweeted-out to followers over the weekend, a brutal take-down of President Trump's mistakes following the Parkland school shooting. Beginning with Trump's absurd "I hear you" crib notes, the comic spins a hysterical bit around 45's ex-wives out of nowhere. And for a coup de grace? Those notes look so much smaller in Stephen's hands.
Then things get serious, as Colbert and the audience realize what the "listening session" was all about. One by one, Trump's hand-picked lackeys calling for more guns in schools.
It would have been better if the POTUS forgot his notes. The NRA is not the voice any responsible leader should hear.