#EndorseThis: Colbert Passes The Turing Test And Needles Corporate America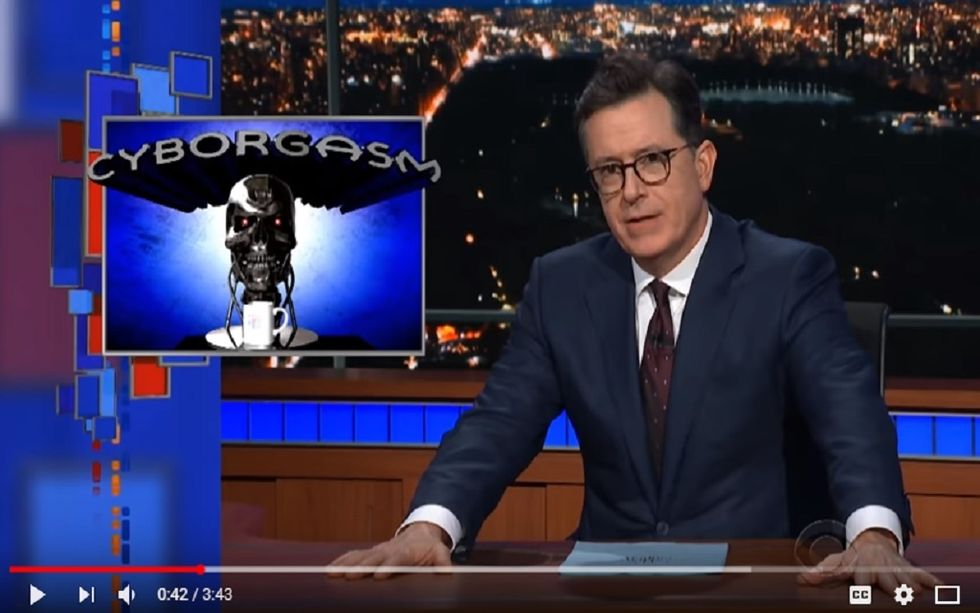 The tech engineers at Google have had a pretty good six months. In December, the company's AlphaZero computer taught itself the strategy of chess in nine hours and licked the world's best chess-playing computer, Stockfish, in a 100-game match. This spring has brought the innovation of Google Duplex, a device which programmers say can pass the Turing Test, or simulate real conversations with human beings without people catching on.
Stephen Colbert is impressed. But he can't resist temptation to needle the big dog. Colbert plays a clip of Google Duplex in action, and we're sad to say the dialogue has "white privilege" and "first-world problem solving" written all over its bytes.
In fact, Duplex (which plays second banana in the skit next to Netflix's "hot robot" and a couple of Terminator gags) has mastered one of the staple characteristics of corporate America – insincerity. Backbone is forced to call foul after a vapid exchange in which the software confirms a hair appointment with itself. Can't we program any soul into our machines?
Press play for Skynet, or at least hair net.