#EndorseThis: Colbert Riffs On Trump In France And His 'Tax On Summer'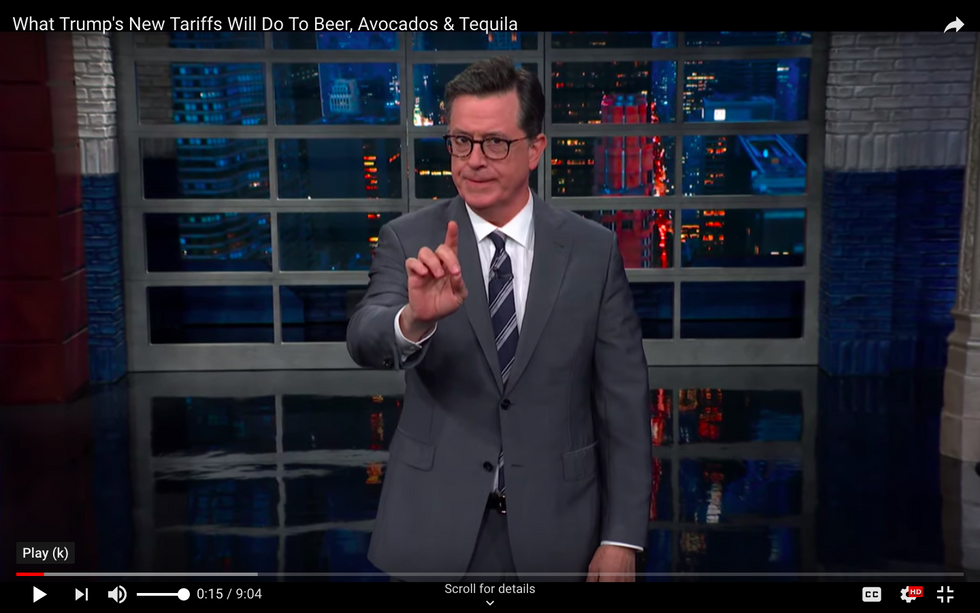 If you think of Trump as a superficial simpleton, his little monologue about his trip to France won't exactly dispel that impression — especially not as presented by Stephen Colbert.
He quickly pivots to impeachment, the topic on everybody's mind in Washington. The resistant Speaker Pelosi reportedly told her caucus that when it comes to Trump, "I don't want to see him impeached. I want to see him in prison."
"Why do we have to choose?" retorts Colbert.
He's upset about Trump's tariffs on top Mexican imports like avocados, beer, tomatoes, and tequila — a "tax on summer." Even Congressional Republicans are so angry at the president, says Stephen, that they're "flirting with integrity." But they're still hoping that the Mexicans will restrain him so they don't have to stand up.
Click and laugh.