#EndorseThis: Colbert Scorches Trump For Lying And Cheating — At Golf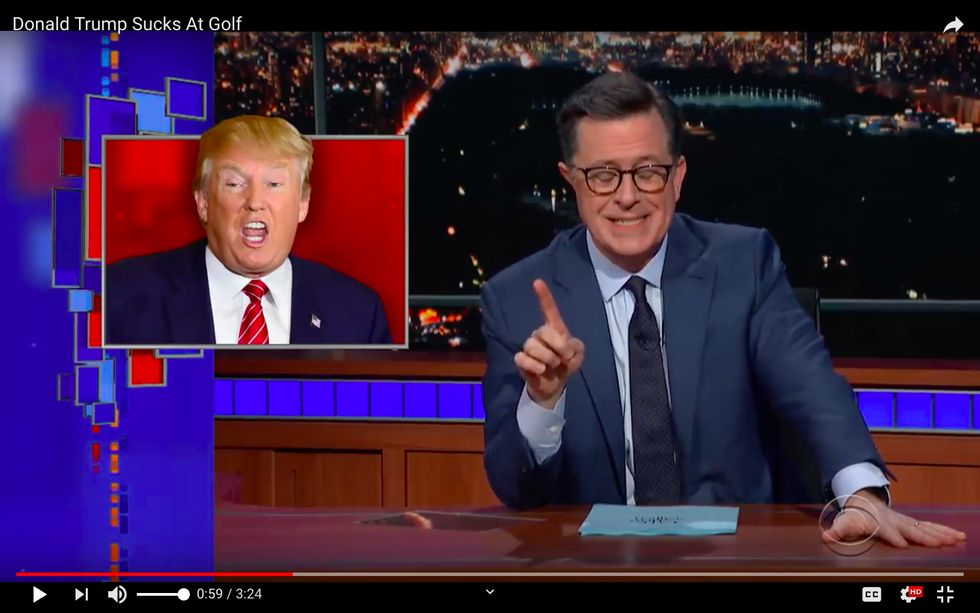 Donald Trump enjoys golf much more than working in the White House, but he especially loves to boast about what a great golfer he is. So great, in fact, that he claims a lower handicap than Jack Nicklaus. (Which is obviously untrue.)
Stephen Colbert cites these and other astonishing facts from a new book by Rick Reilly, Commander-in-Cheat: How Golf Explains Trump, in which the former ESPN correspondent accuses the president of being an inveterate cheater who lies constantly about his game. Surprise!
Reilly's book offers amazing anecdotes, like that time when a Trump caddy ratted out the boss for vile chicanery on the putting green. Even his caddy wouldn't cover up for him — unlike a certain Attorney General in his life.
Too bad his golf score isn't our biggest worry.
Click and laugh.