#EndorseThis: Colbert Scripts Don Junior Divorce Comedy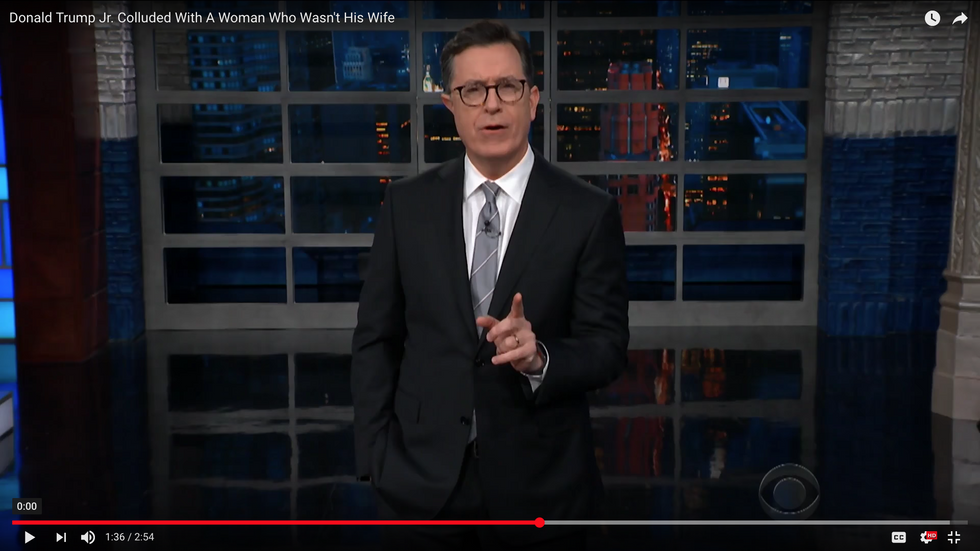 There's nothing funny about a marriage ending, intones Stephen Colbert – which is what he believed until he heard the latest about Donald Trump, Jr., and his estranged wife Vanessa.Evidently, the first son had an affair sometime ago with Aubrey O'Day, a contestant on his father's Celebrity Apprentice TV show and a singer in a group called Dumblonde. She is believed to have written a bitter song about "DJT" and their breakup.
According to Colbert, Trump ordered Don Junior to "knock it off" when he learned about the affair, which reportedly ended when Vanessa discovered some incriminating text messages. But as the Late Show host points out, you're in deep, deep trouble when you're getting marital advice from Donald Trump.