#EndorseThis: Colbert Volunteers For White House Chief Of Staff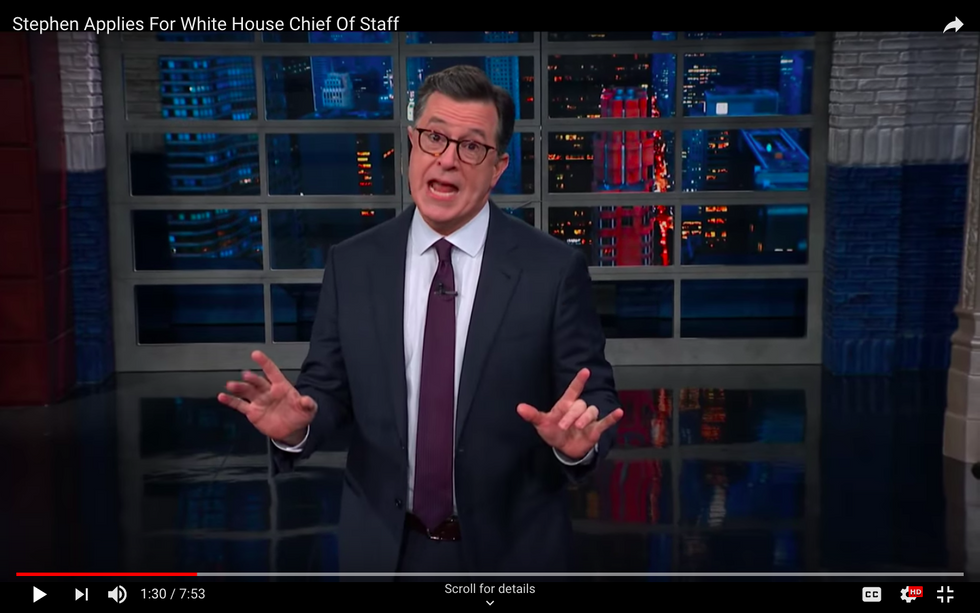 Having heckled John Kelly on his way out the revolving White House door, Trump quickly suffered his own humiliation when his first choice to replace Kelly as chief of staff turned him down. Nick Ayers, the vice president's chief of staff, declined and then quit the White House altogether in a single tweet.
No remotely qualified candidate seems to want that job.
Which is not just comic material for Stephen Colbert, but an opportunity to present himself as a prospect for the top White House position. Not that he believes he could bring order to chaos, or save the country, but just because it would be fun.
"Who would pass up a chance to stand on the deck of the Titanic while it's sinking?" he asks. Especially at the very moment when, as Stephen puts it, "Robert Mueller is beginning to show his hand." Better watch out, "Individual 1."
Just click for laughs.