#EndorseThis: Colbert Trolls Ajit Pai, Killer Of Net Neutrality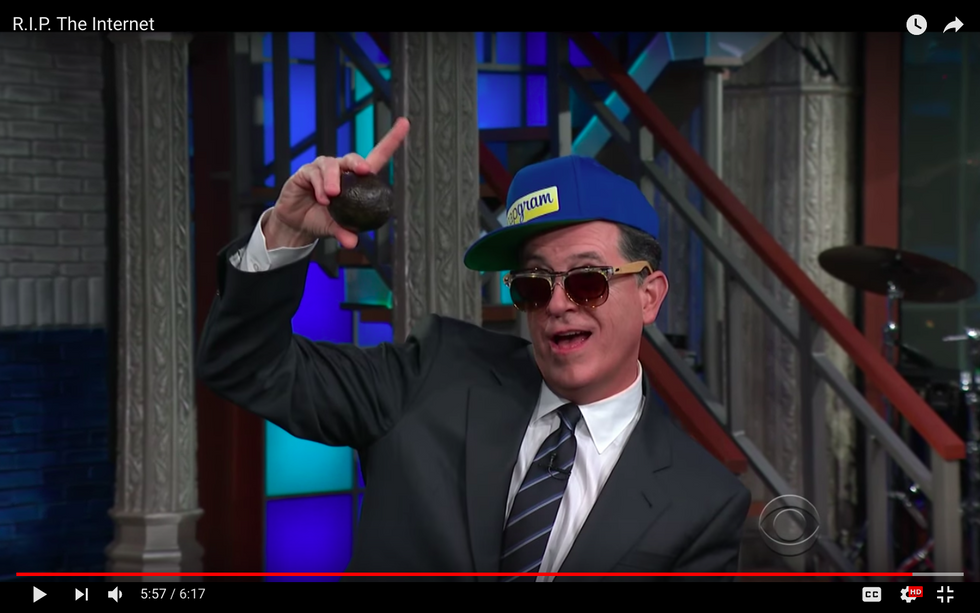 Bereft of legislative achievements so far, Trump cut a symbolic red tape to celebrate his administration's abolition of federal regulations. While observing this idiotic ceremony (attended by smiling Ivanka), a disturbing thought occurred to Stephen Colbert: The most important regulation undone by Trump's government is net neutrality.
As Colbert notes, the promises by big telecom companies to let the Internet flourish in freedom are as persuasive as a shark promising not to bite people. As for the Federal Communications Commission, it repealed those consumer-friendly rules in a hearing process marred by bogus public comments — including at least a half-million posted by Russian bots.
Is anyone really surprised? After all, FCC chair Ajit Pai is a perfect Trump appointee. He's a right-wing douchebag with an apparent affinity for fake news. Stephen is not amused, but he'll amuse you.