#EndorseThis: The Daily Show Highlights Bannon Versus Trump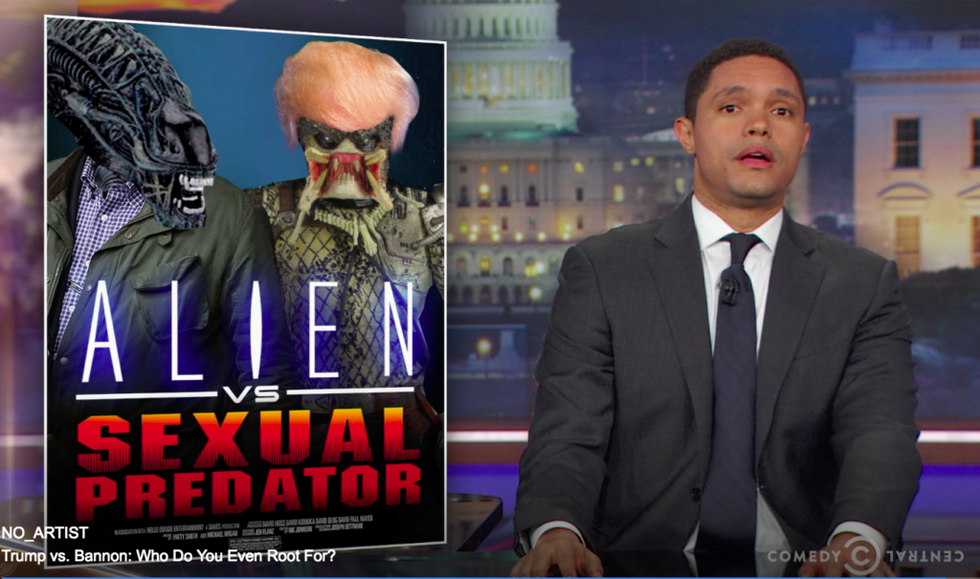 To understand the furor over Steve Bannon's devastating description of "treasonous" conduct by Donald Trump Jr. — and all the other harsh things said by the former chief strategist in Michael Wolff's Fire and Fury — the full context is helpful. And in this segment, Trevor Noah places the Bannon quotes within the latest revelations about the Trump-Russia scandal.
As the burgeoning feud between the president and his ex-adviser continues to erupt, however, the Daily Show host admits that choosing sides isn't easy. It's Alien versus Sexual Predator !
So perhaps we should all just sit back and enjoy the carnage.