#EndorseThis: Democratic Senate Hopeful Confronts Alan Dershowitz Over Mueller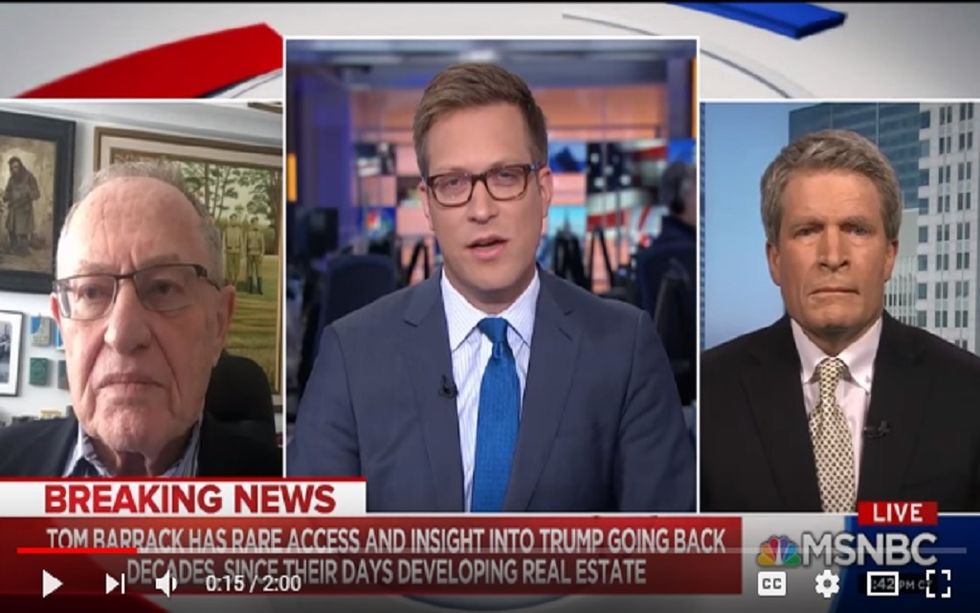 For those of you waiting impatiently for July 4th (or even the 24th of May), here's a little early treat courtesy of MSNBC. Fireworks!
Richard Painter, a former White House ethics chief now running for Senate in Minnesota as a progressive Democrat, confronts contrarian lawyer Alan Dershowitz for the latter's attacks on Special Counsel Robert Mueller.
Dershowitz, who has stubbornly defended President Trump, implicates Mueller for the jailing of four innocent suspects in Boston. "That is not true," Painter counters. "You have no right to go on national television and say things that are false." Dershowitz goes for the gut, accusing Painter of trashing the former's reputation as an expert on Israel and the Middle East. The two men begin shouting over each other as host-referee David Gura struggles hilariously to maintain order.
Click for the grand finale.