#EndorseThis: Devin Nunes' Delusional Paranoia Gets Explained By Seth Meyers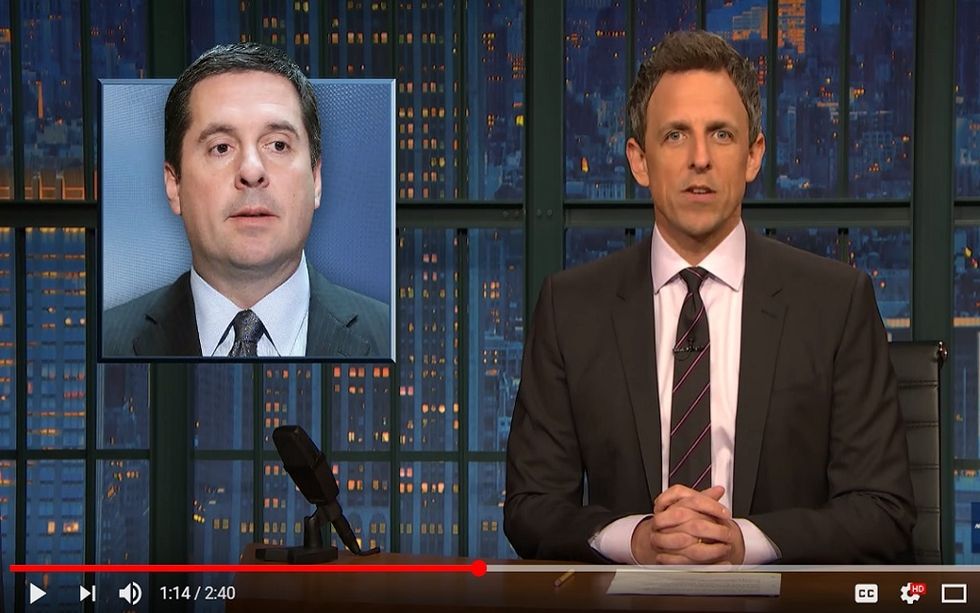 If a picture is worth a thousand words, get ready to hear a verbose two-minute speech by Seth Meyers.
In today's clip, the Late Night host takes on Rep. Devin Nunes (R-CA), chairman of the House Intelligence Committee, whose paranoid cliff-notes on the Trump-Russia investigation are about to be released to the public in the already-infamous "Nunes Memo."
After a brief preview of President Trump's SOTU address — complete with terrible-typo tickets — Meyers evaluates the criticism of Nunes before showing exactly how the Republican turned out to be such a defective human being.
Hint: Devin got off to a bad start in the teen years.