#EndorseThis: Fact-Checking Trump's Weird Cabinet Show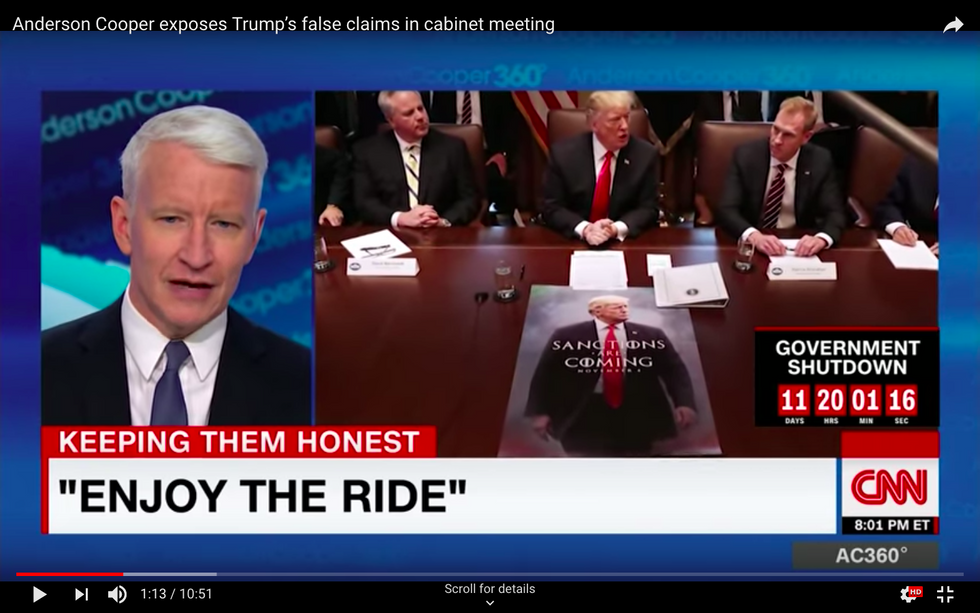 "Keeping Them Honest" is Anderson Cooper's version of the fact check, now applied to Trump's photo-op cabinet meeting on January 2. We can all learn a lot from the CNN anchor's recap of this bizarre beginning to the New Year — it's highly educational as well as darkly amusing.
Did you know that the Russians were right to brutally occupy Afghanistan in the 1980s? Were you aware that the president of the United States has forgotten about 9/11? Are you reassured that Trump thinks he has an excellent relationship with the European heads of state who despise him?
Cooper's pungent commentary notes how many of the Cabinet officials who bow and scrape before their leader are "acting" status. And how many of his nonsensical remarks — like his boast that he would have been "a good general" — are coming back to bite him.
As Trump puts it: "Enjoy the ride!" Just click.