#EndorseThis: Hasan Minhaj's Critical Review Of Cable News Idiocy, 2017 Edition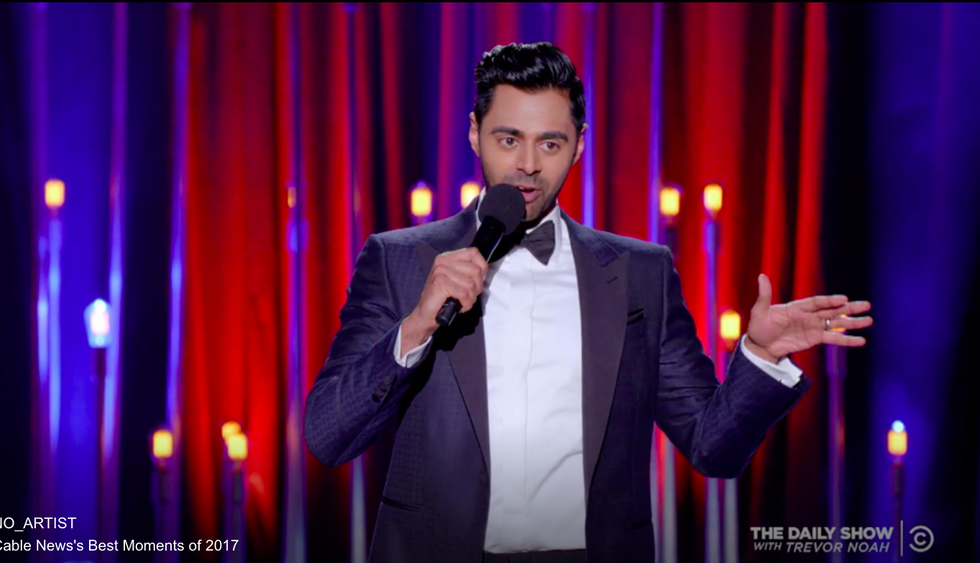 In this year-end special, reviewing the daily stupid brought to us by cable news, Hasan Minhaj is merciless. The sharpshooting Daily Show correspondent fires away at Fox News — "favorite after-school hangout of accused sex offenders" — including a brilliant takedown of Sean Hannity's insane Clinton conspiracy chart. But he doesn't spare Rachel Maddow's most embarrassing moment, either.
Watching Don Lemon's drunk New Year's Eve 2017 moment and Tomi Lahren's repetitive may induce cringing — and it's all just a funny reminder not to take cable too seriously in 2018.