#EndorseThis: Heineken Gets Skunked By Trevor Noah Over Blatantly Racist TV Ad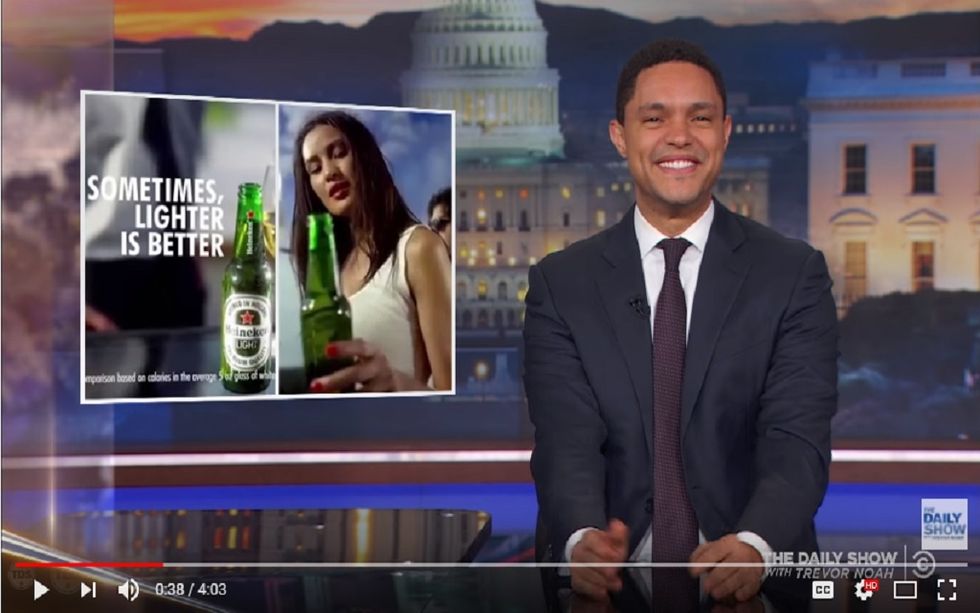 If Kendall Jenner's odious Pepsi ad seemed like a nadir in tone-deaf marketing, wait until you see the latest TV ad from Heineken. It's not just the final shot and the ad's punch line that offend. The portrayals of African-Americans are trite, outdated and disrespectful, making the tag line feel like it was written by a Klansman.
Trevor Noah is not about to let an ice-cold, racist beer slide peacefully down YouTube. In today's clip, the comedian embarrasses Heineken by showing the entire ad, then launches into a rant on the repulsive, myopic media tycoons behind it.
But being The Daily Show, the program can't help but push the envelope. Trevor ends the segment with a delightful ad for Madison Avenue racism-screening services, gently ribbing the urban community for its own sketchy TV ads.
Click and stay past Trevor's monologue. Plans at the strip mall can wait…unless you're working for Heineken.