#EndorseThis: Hillary Dares To Challenge Trump And GOP On #MeToo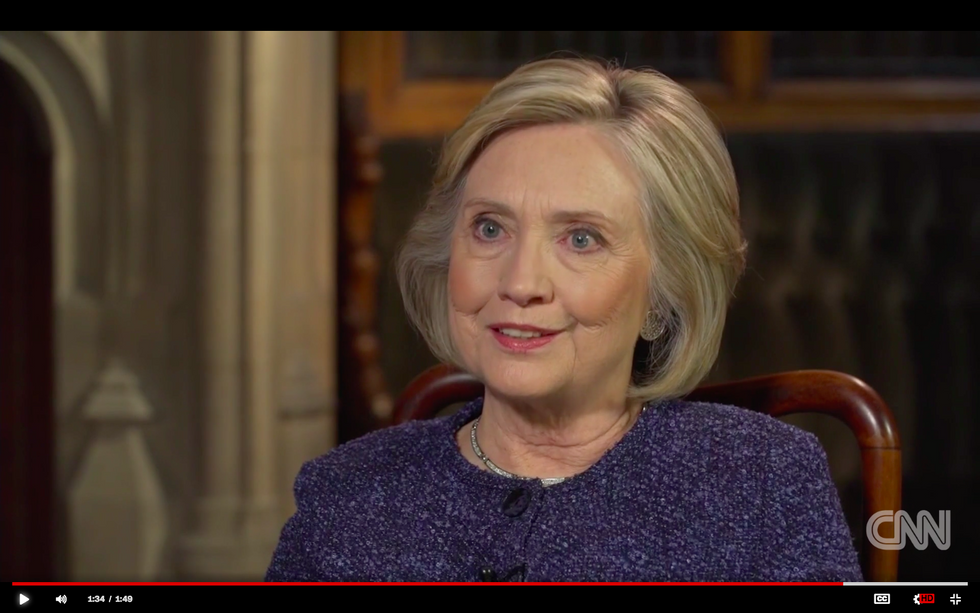 Hillary Clinton doesn't have much patience for critics who say that decades-old allegations against her husband by Kathleen Willey and Juanita Broaddrick should now be "investigated" — or who compare those accusations to the dozens of similar charges lodged against Donald Trump and Brett Kavanaugh.
In a new interview with CNN anchor Christiane Amanpour, the former Secretary of State notes crisply that those charges were examined at great length (and a cost of millions) by independent counsel Kenneth Starr — who turned up insufficient evidence to pursue anything beyond Bill's consensual liaison with Monica Lewinsky.
As Hillary says, "there's a very significant difference" between now and then — namely, "the intense, long-lasting, partisan investigation that was conducted in the 90s."
So she adds,  "If the Republicans, starting with President Trump on down, want [to make] a comparison, then they should welcome such an investigation themselves."
Oh snap.