#EndorseThis: Hillary Clinton, Between Two Ferns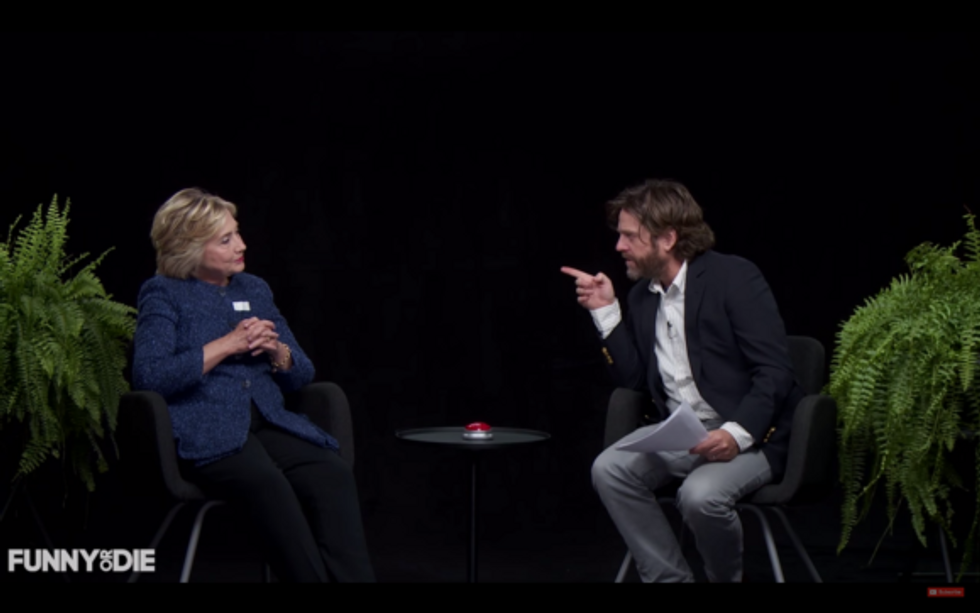 Zach Galifianakis hosted Democratic presidential nominee Hillary Clinton on his online parody talk show, "Between Two Ferns" — and the former Secretary of State stayed deadpan as she parried the comedian's characteristically obnoxious questions.
"As secretary, how many words per minute could you type? And how does President Obama like his coffee? Like himself – weak?" Galifianakis said.
"You know Zach, those are really out-of-date questions. You need to get out more," she retorted — and there was much more about Chelsea Clinton and Ivanka Trump and yes, her damned emails.