#EndorseThis: How Mike Flynn Made His Sentencing Judge So Mad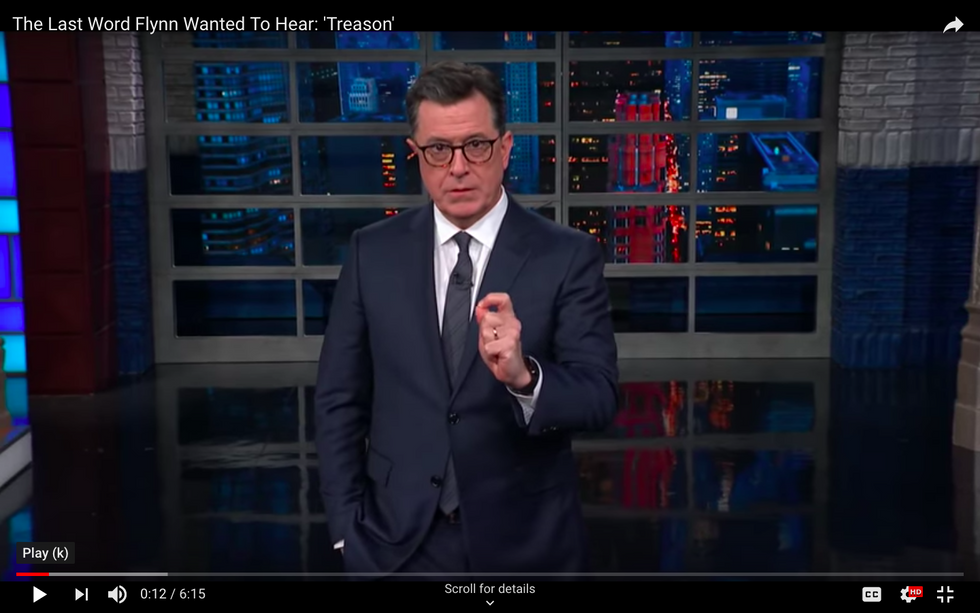 Stephen Colbert has noticed the presidents most impressive talent. "Donald Trump destroys everyone he touches," says the Late Show host. "He is like the King Midas of crap."
The latest example is Mike Flynn, who was in court on Tuesday to be sentenced for lying to the FBI with Trump tweeting "on the sidelines, cheering him on."
Trump was pleased by Flynn's lawyers insistence that the FBI had deceived their client into lying — by not reminding him that lying to the FBI is a crime. But sentencing judge Emmet Sullivan asked Flynn angrily whether he understood that he had pleaded guilty to that crime.
"Probably not a great sign when you're not charged with treason but the judge really wants to know why not," observes Stephen.
But the judge will let Flynn try again between now and March — which means we can hope for a few more "Lock her up" jokes.