#EndorseThis: If Trump Won't Pardon Himself Why Threaten To Do It?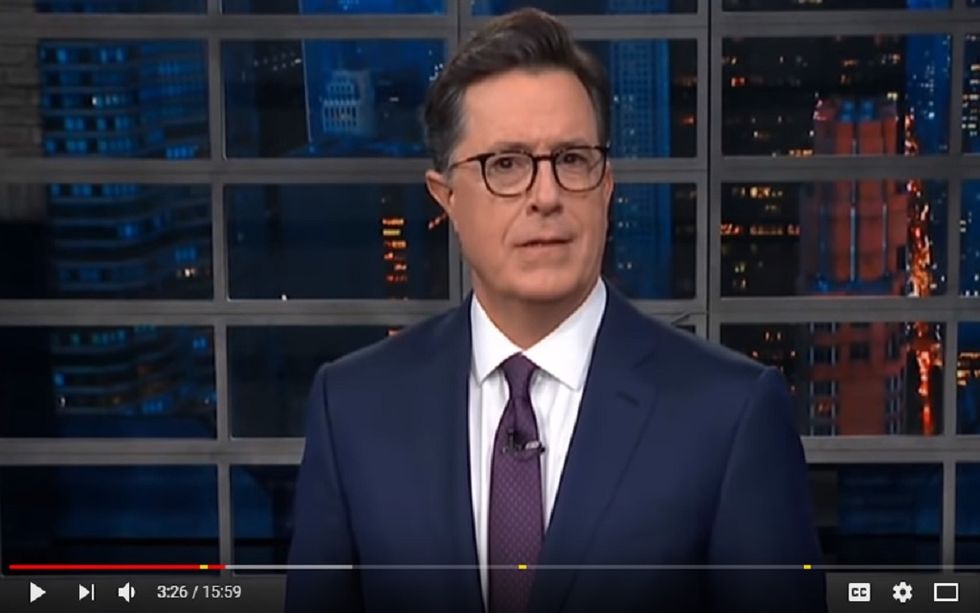 We can do a lot of things here at National Memo, but one thing we can't always control are the titles of YouTube vids. Today's featured #EndorseThis clip has a silly "clickbait" title, "Stephen Colbert Ends Trump's Presidency." Regretfully, Backbone doesn't have that kind of power over the White House. But that doesn't mean he can't fight the guy in charge.
In Colbert's pre-July 4th monologue, he recaps how President Trump has once again asserted power to pardon anyone, including himself, for any crime. The comedian points out that if Trump has no intention of pardoning himself in the Russia investigation (as his supporters claim) then he would have no cause to continue to threaten it.
Some big-shots in the media seem to be pushing a different narrative – that 45 is simply fighting back against Robert Mueller in any way he knows how. At least that is what Fox News and other mainstream outlets would have us believe.
Click to declare independence!