#EndorseThis: Jimmy Dore Crushes MSM For Attacking Michelle Wolf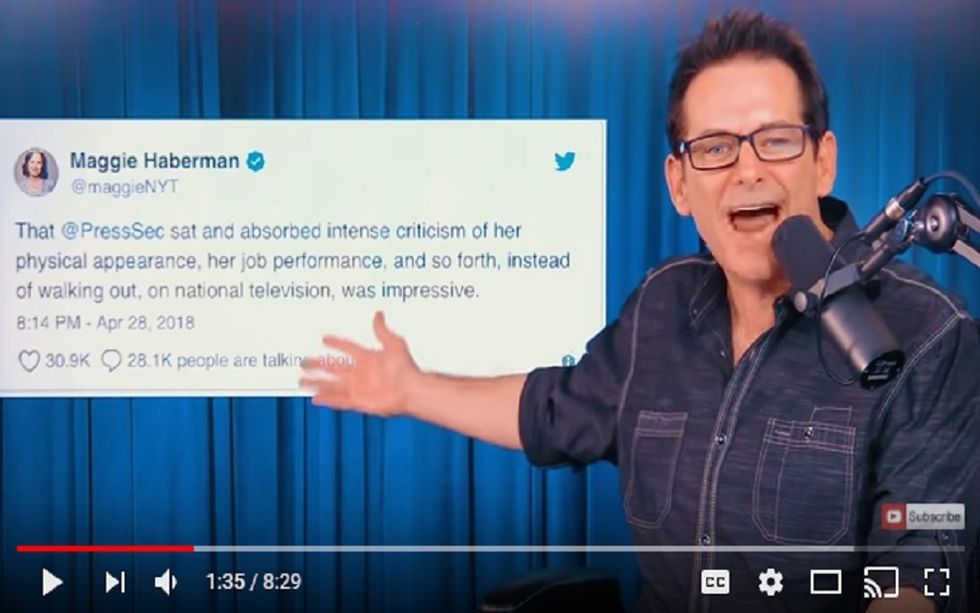 Are members of the mainstream media conservative? Some, not all. Are they liberal? Nay, that's also too much of a blanket statement. They can all be a little too comfortable, though, as any group of successful people can be.
SS Calm Water, meet boat-rocker Michelle Wolf. Wolf's epic rant at the White House Correspondence Dinner offended Democrat and Republican-leaning journalists, but maybe for the wrong reasons.
Jimmy Dore is showing how off-base the attacks on Michelle Wolf's take-down of Trumpville are. Maggie Haberman, normally a fine reporter for the New York Times, complimented Sarah Huckabee Sanders on how she "sat and absorbed" Wolf's ridicule of her looks. Except it isn't true. If anything, Wolf complimented the press secretary's looks.
Dore can be heavy-handed. But watching Haberman duck, jab and weave when confronted on Twitter is demonstrative. For whatever reason, even some newspaper icons are afraid of hitting Team Trump where it hurts.
Play this rockin' clip.