#EndorseThis: Jimmy Dore Hammers "Bee Word" Laura Ingraham On Border Brutality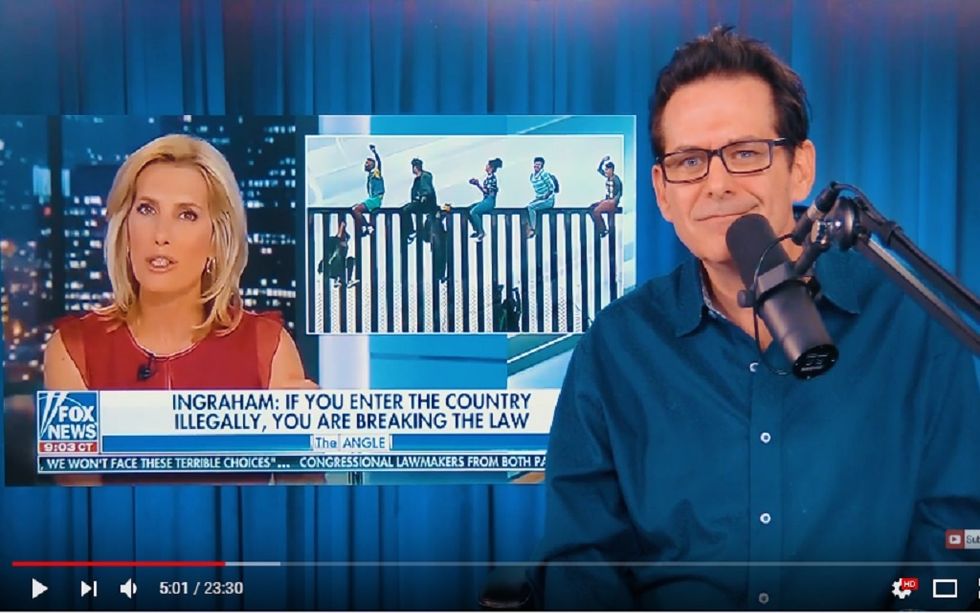 Do you feel like cussing-out a partisan Fox News editorial anchor in the bluest possible language, but also slightly remiss to do so following the Samantha Bee vs Ivanka Trump c-word controversy?
Jimmy Dore has found a loophole.
The YouTube-based liberal satirist calls Laura Ingraham of Fox News a "stupid Samantha Bee-word" in today's clip, destroying the conservative pundit's argument that asylum-seeking families are illegally entering the United States on the southern border. Dore is full of vinegar as usual, only pausing his relentless rain of facts to let human-rights activist Abby Martin chime in.
Ingraham looks stupid indeed, and full of "un-Bee-coming" bigotry aimed at Mexican immigrants. But it's her description of child detention centers as "summer camps" that gets Jimmy and his guest really cranked up.
Click for truth-bombs.