#EndorseThis: Jimmy Fallon Destroys Rudy Guiliani In Surprising Political Take-Down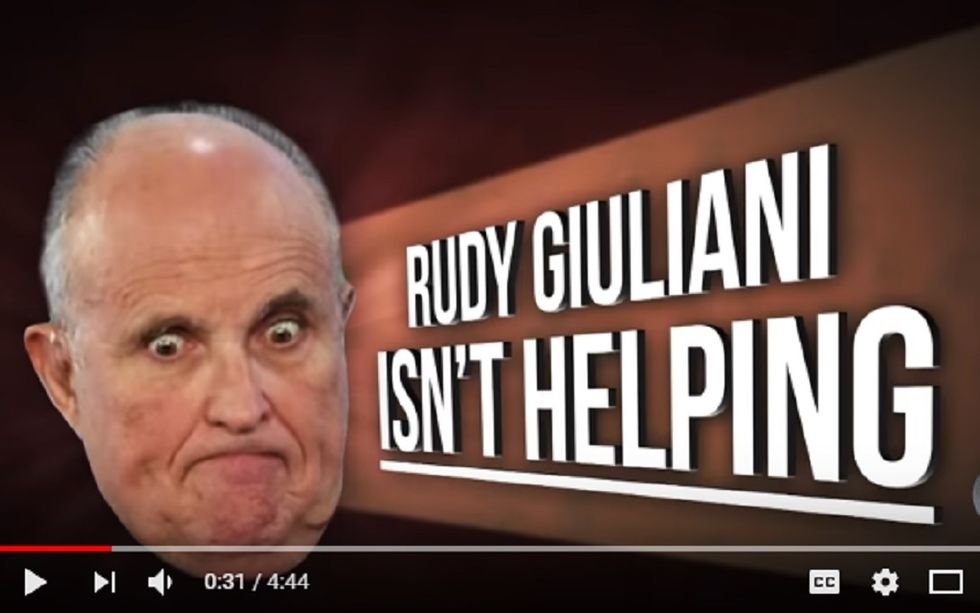 Americans know what to expect from late-night comic Jimmy Fallon. The reluctant political satirist usually works into his monologue some type of light-hearted Trump impression and a meaningless-but-funny dada sketch or two. Lest anyone be disappointed, Fallon obliges both trademarks here, at the 60-second and 3:10 marks respectively.
But wait. Turning political for a change, Fallon decapitates new Trump lawyer Rudy Guiliani for screwing up a screwed-up White House crisis more than anyone thought possible. In less than a week, the former NYC mayor contradicted his boss on an important Stormy Daniels plot detail, inferred on network TV that Trump has paid other mistresses to keep quiet, and told the world that 45 may take the Fifth Amendment to avoid incriminating himself…for crimes that supposedly never happened.
Yes, the Fifth Amendment. As in, not talking. No talking now. Quiet as can be. Trump is the very, very best at being quiet. Believe me. Bigly. Lots of people are saying it. Rudy is saying it too, even though he knows better.
Click to hear Jimmy Fallon get woke.