#EndorseThis: Jimmy Kimmel Destroys Trump Family Over Blatant "Made In America" Hypocrisy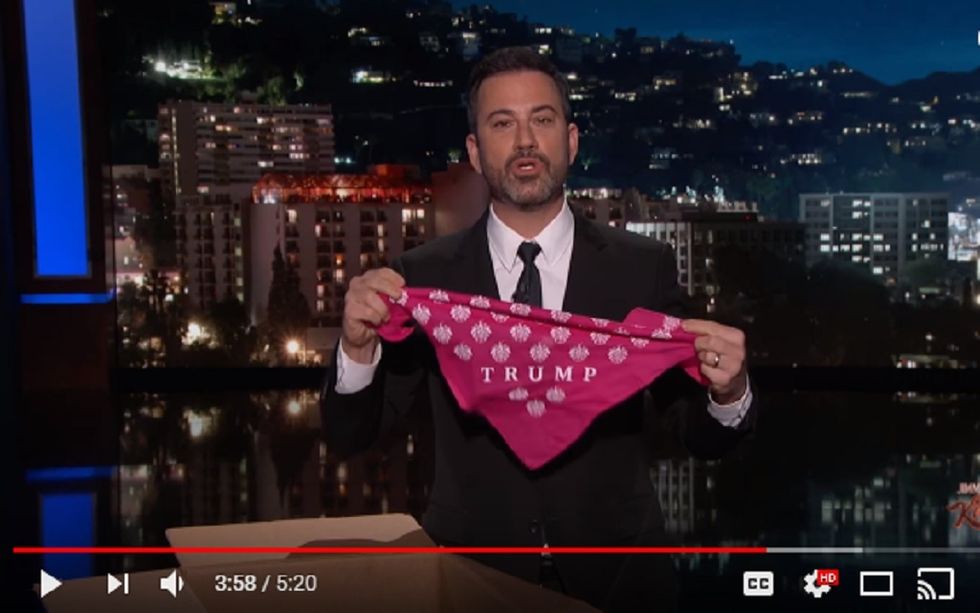 We try to touch on breaking news and top trends here at ET, and the whirlwind of Trump administration scandals to focus on makes it harder to pick a monologue every day. But given insidious nature of the current White House, what isn't in the headlines is often as bad or worse than any viral story.
That's where a perceptive satirist like Jimmy Kimmel comes in handy. In today's clip, Kimmel exposes the bold-faced hypocrisy of the Trump family merchandise business, going through a number of hilarious items including a bib, a handkerchief and other items all relating to food and golf for some reason.
Guess where many of the products are made? In Asia. China, even. The Chinese were Trump's favorite foil during his anti-free trade campaign during the GOP primary.
They're also profiting from his supposedly "patriotic" merch. Click to hear Jimmy roast the biggest hypocrites of our time.