#EndorseThis: John Oliver And Bill Nye Set The World On Fire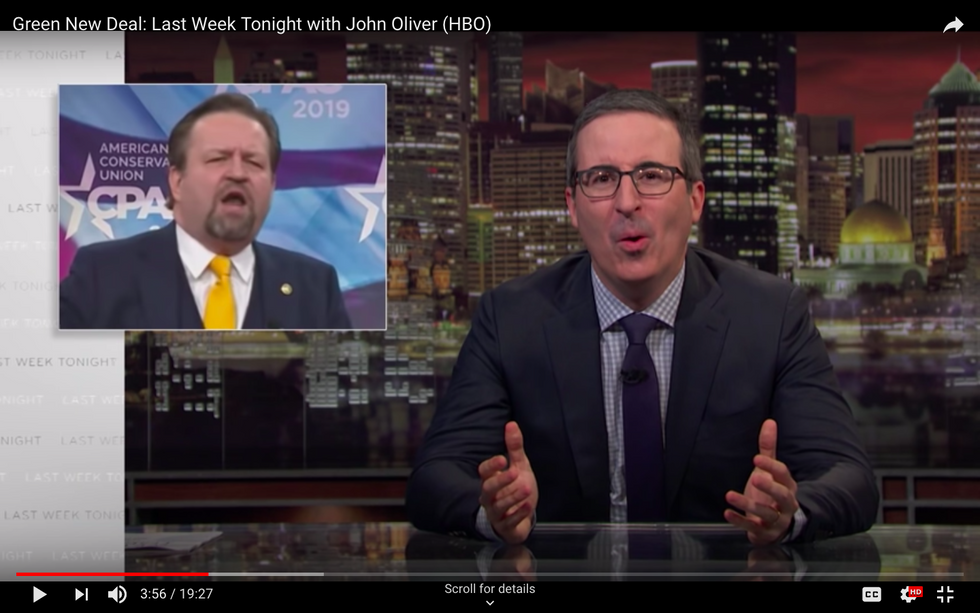 Nobody wants to face up to the realities of climate change, from potential famine and water shortages to dying coral reefs and massive species extinctions. But John Oliver is right to insist that we do. The good news is that there we still have time to head off the very worst impacts, and that real climate action — the "Green New Deal" –can be designed to benefit this generation and the future.
Of course Trump and his minions oppose the Green New Deal. Figures like former White House adviser Sebastian Gorka, who warned "They want to take away your hamburgers…this is what Stalin dreamt about." Probably a good idea for Gorka, although as Oliver notes, the Green New Deal resolution contains no such language about hamburgers. Instead it's about net zero carbon emissions, a clean-energy economy, and the millions of jobs that those objectives would create.
Oliver is funny as always, especially on cow farts and carbon taxes. Science guy Bill Nye gets into the act with deadpan humor too and he's great. But this is valuable television if you want to understand what we must do — and can do — to save the planet for our kids.
Click to laugh — and then forward to your idiot uncle.