#EndorseThis: Bill Nye The Science Guy Shows Why Everybody Must Wear A Mask
@nationalmemo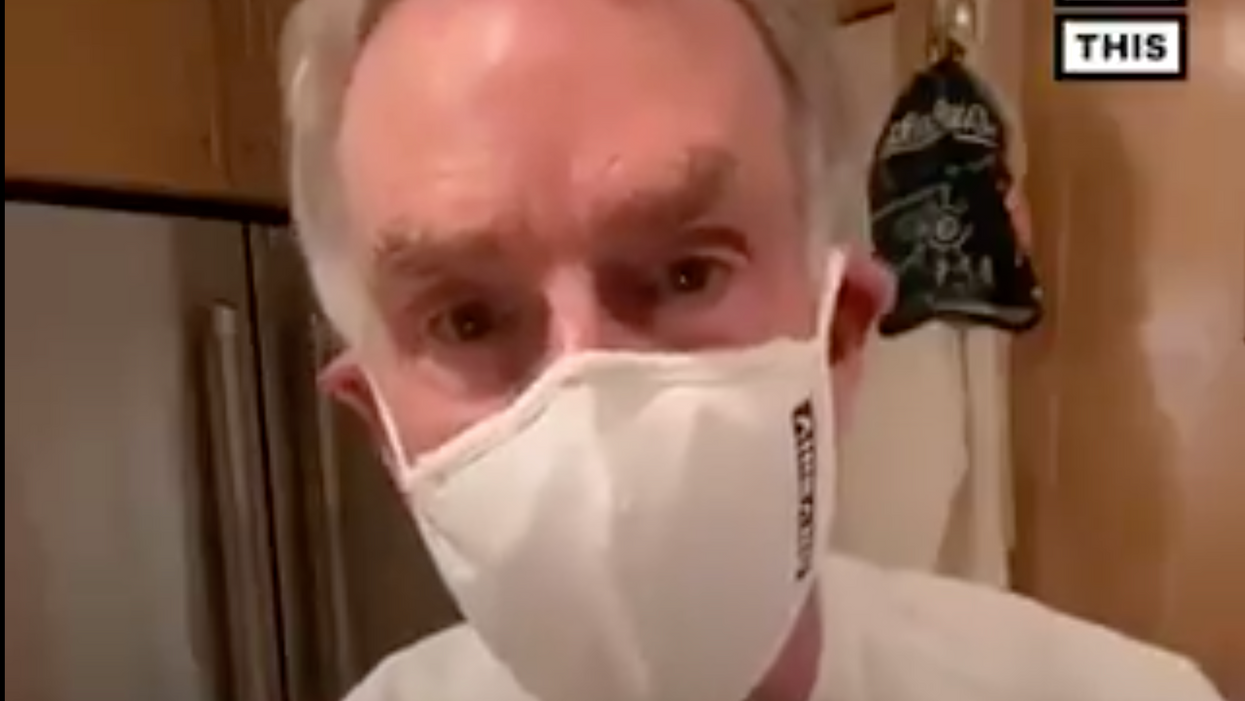 Screenshot from NowThis Twitter.
Yesterday thousands of Americans died of Covid-19, including a Republican Congressman-elect. Most of those deaths could be prevented if more of us wore masks more routinely. And that's exactly what Bill Nye The Science Guy wants everybody to do, jumping on TikTok to deliver a detailed explanation of the science behind mask-wearing -- and, of course, making us laugh despite the gravity of the topic.
Now for all us mask wearers, this video may seem redundant, but not only is Nye hilarious, he will also give you a great argument to anyone in your life who goes maskless.
You'll laugh. You'll learn. Enjoy and please share!
'This is not that hard to understand, everybody' — Bill Nye is back on TikTok to drop more knowledge about masks an… https://t.co/QMKpMEik9j

— NowThis (@NowThis) 1609342380.0